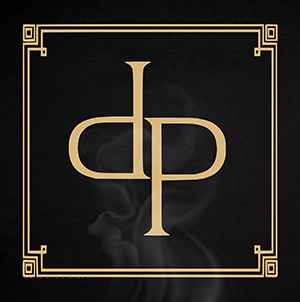 Dr. David J. Pincus
He earned his medical degree from the University of Miami School of Medicine and has undergone years of extensive training in cosmetic surgery. Dr. Pincus returned to Long Island to pursue his career as a plastic surgeon—a fruitful professional decision that has solidified his practice as one of the leading state-of-the-art plastic surgery facilities in the Northeast.
Through his drive, skill, and eye for beauty, Dr. Pincus transforms the lives—inside and out—of each patient who walks through the door. It is his passion for empowerment that guides his practice; Dr. Pincus thrives on the ability to give his patients the gift of full-body confidence.
Dr. David Pincus is board certified by the American Board of Plastic Surgery.
A Luxury Experience
In addition to his innovative techniques, meticulous surgical skills, and extensive experience in his field, Dr. Pincus brings something unique to his practice: each patient is treated to a luxurious experience, with comfort and accessibility at its heart. Dr. Pincus believes plastic surgery is a journey—from consultation to post-op appointments—and works with his patients to achieve stunning results through his expert skill and unparalleled bedside manner. In addition, his excellent staff provides the highest level of concierge care to ensure each patient feels heard and cared for.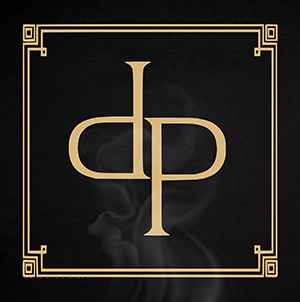 Experience and Education
Skills and Specialities
As a seasoned surgical expert, Dr. Pincus is trained in all types of cosmetic procedures, including facelifts, breast augmentations, breast reductions, Mommy Makeovers, tummy tucks, liposuction, Brazilian Butt Lifts, and other body contouring surgeries, creating beautiful transformations for his patients. He also specializes in complex breast implant revision surgery for women who aren't satisfied with the results of their past breast augmentation performed by other surgeons.
Dr. Pincus is especially known for his skill in performing high-quality breast reduction and breast augmentation procedures. His surgical talent and commitment to patient comfort and satisfaction have helped establish Dr. Pincus as one of the most sought-after plastic surgeons on the East Coast.
Education and Training
Dr. Pincus earned his bachelor's degree from Florida Atlantic University in Boca Raton, FL, and continued his education at the University of Miami School of Medicine. After graduating from medical school, he served his general surgery residency at Jackson Memorial Hospital in Miami, FL. He was then recruited by the chairman of the medical school's plastic surgery department to become a research fellow. Dr. Pincus continued his training and completed his plastic surgery residency at Lahey Hospital and Medical Center in Burlington, MA (including training at Brigham and Women's Hospital, Boston Children's Hospital, Maine Medical Center, and Emerson Hospital in Massachusetts).
Dr. David J. Pincus
In The Media
Dr. Pincus has been featured in a number of news outlets and media publications, including Vogue and Forbes, showcasing his expertise, unique surgical techniques, and magnetic personality. Dr. Pincus was most recently honored by POWER magazine to be the first male ever to be featured on their cover, highlighting his practice with a billboard in Times Square in New York City. With a penchant for education, Dr. Pincus is happy to share his knowledge through a broader scope, highlighting his services to the field and his love of patient-centered care.
Awards and Honors
American College of Surgeons; Resident Paper Competition (Top 3)
American College of Surgeons South FL Chapter; Poster Competition (1st Place)
American College of Surgeons; Resident Paper Competition (Top 3)
Medical Scholars Program
Phi Kappa Phi Honor Society
Golden Key National Honor Society
National Outstanding Sophomore Recognition Award; Golden Key National Honor Society
Accolades and Awards
New Beauty – Top Beauty Doctor 2018-2019
American Institute of Plastic Surgeons – 10 Best Plastic Surgeons 2018
Leadership and Expertise
Dr. Pincus conducted advanced research during his surgical residency, studying wound healing in specialized cases and other topics such as hair restoration. He also co-authored several published research papers and book chapters on an array of medical subjects during a wide-reaching education. His knowledge and expertise in plastic surgery has positioned him as one of the leading plastic surgeons on Long Island.
Hospital Privileges
St. Catherines of Sienna
Plainview Hospital
North Shore/Long Island Jewish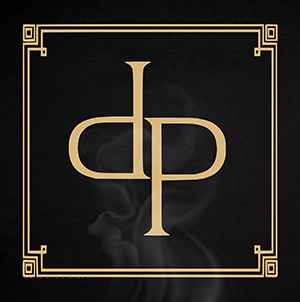 Studies, Professional Organizations, and Research
Publications and Studies
Evaluation of Abdominal Cutaneous Sensibility Following Abdominoplasty; Plastic and Reconstructive Surgery. 135(3): 526e-532e, March 2015.
Estradiol Improves Diabetic Wound Healing by Healing by Decreasing Matrix Metalloproteinase Activity; Wounds. July 2010; 22.
Improved Number and Function of Bone Marrow Mesenchymal Stem Cells by Topical Estrogen in Diabetic Murine Wound Healing; Journal of Surgical Research 02/2010; 158(2):360-1.
A Comprehensive Analysis of Parotid and Salivary Gland Cancer: Worse Outcomes for Male Gender. J Surg Res. 2010 Feb 6.
Craniofacial Trauma, In: Plastic Surgery: Clinical Problem Solving; McGraw-Hill Professional. Oct 2009. Chap 22; 135 -41.
Osteomyelitis of the Craniofacial Skeleton; Seminars in Plastic Surgery. 2009; 23(2): 73-79.
Estrogen Deficiency and Tobacco Smoke Exposure Promote MMP-13. Activation in Skin of Aging B6 Mice. Annals of Plastic Surgery. 2009 Sep;63(3):318-22.
Congenital Anomalies of the Hand: An Overview; The Journal of Craniofacial Surgery. 2009 July; 20(4): 1-6.
Rubra Pilaris: a Clinical Review; Dermatol Nurs. 2005 Dec;17(6):448-51.
Periorbital Fractures; Plastic Surgery Hyperguide.
Professional Organizations
American Society of Plastic Surgeons
The New York Regional Society of Plastic Surgeons
American College of Surgeons
American Medical Student Association (Phi Kappa Phi)
Golden Key National Honor Society
Premedical Honor Society
Presentations
South Florida Chapter of the ACS meeting; Effect of Estrogen on Wound Healing and Bone Marrow Mesenchymal Stem Cells in Diabetic Mice.
Zeppa Resident Research Award Grand Rounds; Miami, FL.
South Florida Chapter of the ACS meeting; The Effect of Topical 17b-Estradiol Treatment on Diabetic Wounds in OB/OB Mice.
55th Annual Scientific Meeting of the Florida Chapter of the American College of Surgeons.