Guide for Out-of-Town
Plastic Surgery Patients
Dr. Pincus' office is conveniently located in Smithtown, New York, on the North Shore of Long Island, just one hour outside of New York City. If you are looking to travel outside of NYC or the surrounding areas for your plastic surgery, cosmetic enhancement with Dr. Pincus on Long Island is right for you.

With our hand-picked guide to hotels nearby, we can ensure your stay will be as comfortable and enjoyable as it is cosmetically transformative. Not only will Dr. Pincus and his staff provide you with an in-depth and personalized treatment plan but a guide to the relaxing experiences available to you in the nearby areas.
What Can Plastic Surgery in Long Island Provide?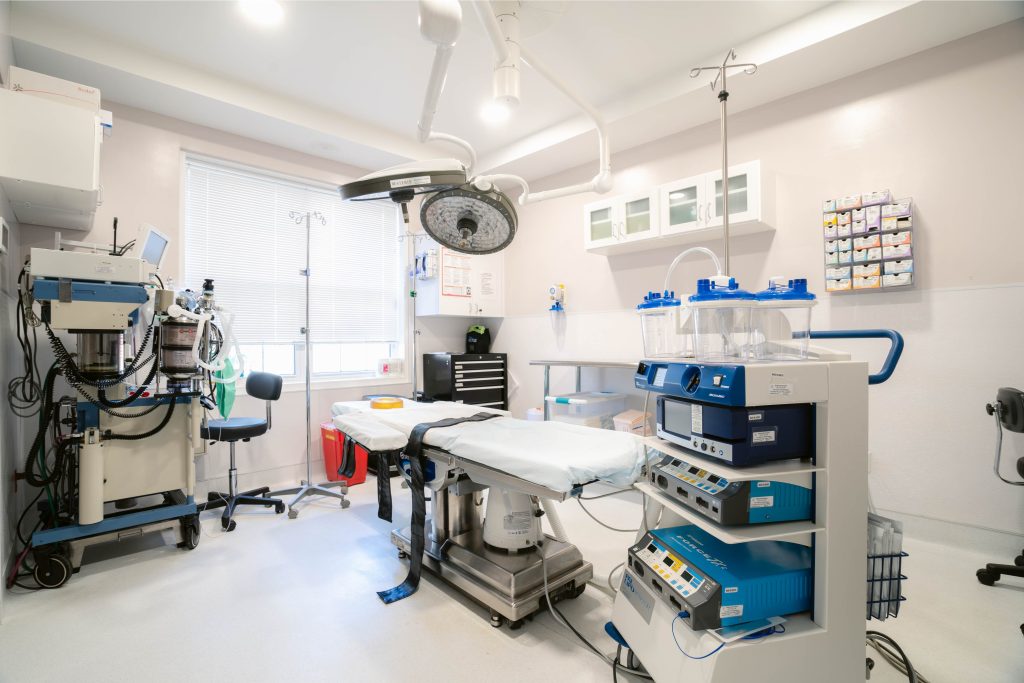 Revitalized Youth
Men and women seeking cosmetic help can rediscover the youth and beauty of their unique features by eliminating signs of aging in the face, body, and breasts. Additionally, non-surgical options are available for patients who aren't quite ready for surgery or looking to maintain the results of treatments they have already had. Transform your appearance to a more energized and youthful version of yourself!
Personalized Care
Personalized care is the hallmark of a high-quality plastic surgery practice. With Dr. Pincus, there is no such thing as a one-size-fits-all approach to cosmetic medicine. The entirety of your consultation (virtual or in-person) will keep your personal aesthetic goals in mind at all times. A thorough examination of your physiology and medical history may also be utilized to further tailor the success of your results.
Specialized Services
Dr. David J. Pincus is a board-certified plastic surgeon with specialized training in nearly every facet of cosmetic medicine. From the face to the breasts to the body, Dr. Pincus has performed all types of cosmetic procedures and has received honors and accolades from various medical societies. Additionally, Dr. Pincus has conducted advanced research, ensuring that the latest practices in cosmetic medicine can be performed safely and successfully.

What Will My Long Island Plastic Surgery Experience Consist Of?
Virtual Consultation
Dr. Pincus is proud to offer his out-of-town patients virtual consultations by way of Facetime or Zoom. Each consultation is personal, informative, and thorough, designed to help each patient feel confident about their prospective cosmetic treatment. Additionally, patients should feel free to ask Dr. Pincus about the post-operative process and the luxurious recovery locals in the Long Island area that they can enjoy before and after their specific surgery.
Dr. David Pincus believes that each patient comes with a new opportunity to transform lives.
During this meeting, Dr. Pincus will:
Discuss personal goals and expectations
Share before and after photos of previous patients
Recommend combination procedures, if necessary
Create your personalized surgical plan
Recommend hotels and attractions nearby
Hotels and Attractions Nearby
Surgery can be a stressful decision in one's life (especially if you are planning to travel for it), but it doesn't have to be. With recommendations including local resorts and local entertainment, your out-of-town plastic surgery can be relaxing, exciting, and even recreational. Here are some of the hand-selected locations patients can retreat to enjoy their stay in Long Island:
Ocean attractions close to the Bay include: the Long Island Aquarium, Jones Beach, Montauk Lighthouse, the Vanderbilt Museum and Planetarium, and more
Patient-Oriented Procedures
Dr. Pincus will develop a personalized strategy to best address your cosmetic needs, ensuring that each surgery enhances your unique characteristics. Depending on the extent of the plastic surgery, patients have the option of staying at our overnight recovery suite. Each suite is equipped with state-of-the-art technology designed to keep your recovery process safe, expedient, and productive.
Dr. Pincus and his staff will regulate your environment, check bandages and incision areas, and maintain a warm bedside manner throughout your stay.
Should You Have Other Concerns About Out-of-Town Plastic Surgery in Long Island?
Recovery
Swelling and bruising will often vary considerably between each patient and the surgery being performed. Regardless, Dr. Pincus and medical staff will work tirelessly to ensure that your recovery process is smooth, comfortable, and expedient. Swelling and discoloration may occur in more invasive surgeries, along with minor pain and discomfort or irritation from sites of the incisions. While many of these symptoms will gradually subside, Dr. Pincus and his staff will administer prescribed pain medication to manage pain. Also, you will be given thorough instructions on how to manage bandages until you have fully healed.
Each post-operative appointment will steadily track your healing progress. Generally, all surgeries require that patients refrain from strenuous or demanding physical activities for the first three or four weeks; however, this time will vary based on the procedure performed and the patient's unique physiology.
Dr. Pincus will let you know when you are ready for exercise and intense physical activity.
Results
Dr. Pincus is well known for providing patients with prominent, successful, and life-changing results. Many surgeries available at Dr. Pincus' practice can create a more youthful and beautiful appearance. Once you return from your out-of-town plastic surgery, you may discover that your family and friends see a refreshed and revitalized version of yourself.
At our location, we believe in forming long-term and helpful relationships. Some patients may find that they want to make additional improvements later, making it our duty and passion to accommodate patients during future visits.

Post-Operative Visits
Even after your plastic surgery recovery is complete, and your results are successful, we never want our patients to feel abandoned or left behind. That is why we encourage patients to conduct post-operative meetings with Dr. Pincus. This is a customary aspect of our plastic surgery process (particularly breast augmentation, liposuction surgery, and Mommy Makeover surgery), and patients may wish to continue their stay at one of our suggested resorts before returning home from their Long Island plastic surgery.

Patient Testimonial
After months of interviewing several Doctors for an abdominoplasty and muscle repair, I knew the second I walked into the office of Dr. Pincus that I finally found the best surgeon for me. I felt extremely comfortable with him and everyone in his office. It was a completely different and more personable experience then any of the larger surgical groups I have visited. While meeting with Dr. Pincus, together we discussed my goals, concerns and expectations. Dr. Pincus discussed and explained in great detail everything on my two page list of questions. When leaving his office I was confident that he was the Doctor I was looking for all along and later called to schedule. I never had and regrets as I awaited the surgery and as expected the day of was all about me, and my well being from chatting before the surgery through spending the night in their surgical suite with a nurse that cared for me as if I was her daughter. Now three months post op, I have the confidence that I have been missing for years. No more sucking in my stomach or wearing large t-shirts to hide what could have NEVER been fixed with diet and exercise. Thank you Dr. Pincus and your staff! My only regret is that I did not meet you sooner! – R.V.
Guide for Out-of-Town
Plastic Surgery Patients FAQs
Q. Am I the right candidate for out-of-town plastic surgery in Long Island?
A. Ideal candidates for out-of-town plastic surgery are those who wish to correct minor or severe cosmetic issues and abnormalities. Many of our patients are experiencing physical changes due to aging or weight fluctuations that they wish to erase. Patients must be physically and physiologically healthy with no underlying conditions that might affect the surgery. Out-of-town plastic surgery patients should also have realistic expectations. Patients should also account for potentially staying a few days longer than intended; this way, patients have enough time to schedule their post-operative appointment.
Q. How much does plastic surgery cost in Long Island?
A. The cost of plastic surgery will vary dramatically depending on the extensiveness of the corrections made and additional factors, such as anesthesia, facility fees, geographical region, pre-surgical tests, and surgeon's fees. You may also require prescription pain medications if post-operative pain becomes too uncomfortable for over-the-counter medication. Most cosmetic surgery is considered elective, and most insurance providers will not cover the procedure's cost. If your insurance provider does not cover your treatment, Dr. Pincus offers financing to help you cover the cost of your treatment. Breast reconstruction surgery is often the exception to this rule as most patients seeking this procedure are recovering from a possible lumpectomy or mastectomy.
Q. Do you offer a plastic surgery recovery center?
A. Patients who receive our care have the opportunity to stay at our overnight recovery suite with advanced recovery services and constant contact with our professional personnel. However, if you are still recovering and would like the option of being able to see Dr. Pincus within the first week to two weeks of your recovery, patients may want to make arrangements at one of the many luxury resorts in the nearby area. Proper rest is a key way that patients recover quickly, making a hotel a great option for recovery. Additionally, being close to Dr. Pincus gives patients an added sense of security if any complications arise.