Breast Reconstruction
in Smithtown, NY
Breast reconstruction is an emotionally and physically empowering procedure that rebuilds the breast following mastectomy or lumpectomy. The removal of breast tissue can change the appearance of the breast (lumpectomy) or eliminate the breast (mastectomy), making some women uncomfortable with how they look to others after their grueling cancer treatment. Breast reconstruction rebuilds the breasts and nipples for a more natural, confidence-restoring look.
Am I a Candidate for Breast Reconstruction?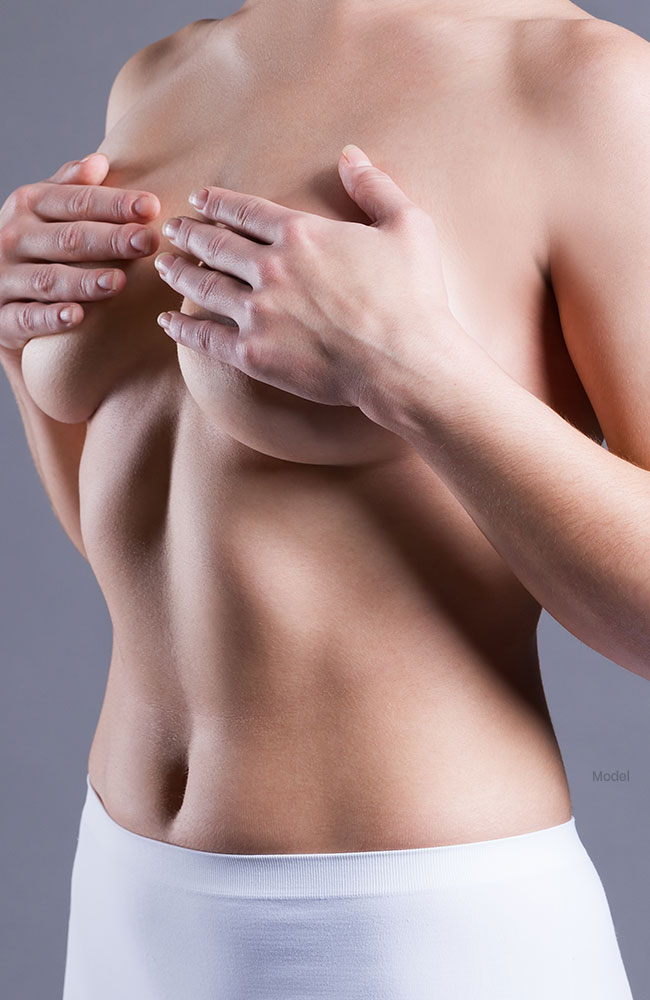 Am I a Candidate for Breast Reconstruction?
Candidates for breast reconstruction surgery are women who have lost breast tissue (due to cancer or trauma) and want to restore the size and shape of their breast(s). Most often, women who choose to undergo breast reconstruction have finished their cancer treatments and would like to move past their diagnosis and start feeling like themselves again. 
Breast reconstruction can be performed at the same time as your mastectomy or down the line. This timing often depends on the stage of treatment your mastectomy is performed. Some women start their breast cancer treatment with surgery and then move onto chemotherapy and/or radiation. Others undergo chemotherapy before their mastectomy. If you are expected to undergo radiation or another treatment following your mastectomy, you will be asked to delay your reconstruction until after all treatments are complete.
What Is a Mastectomy?
A mastectomy is a form of cancer treatment that removes tissues in one or both breasts to keep cancer from spreading. While this is the most drastic of cancer treatments, it often cannot be avoided for women with more advanced stages of breast cancer.
How Is Breast Reconstruction Performed?
Breast reconstruction is performed through one of three methods.
Expander and Implant Reconstruction
Similar to breast augmentation, breast reconstruction with an expander and implant uses a saline or silicone implant to recreate the appearance of a natural breast. Because mastectomy removes all breast tissue, an expander is often necessary to gradually stretch the skin to allow for an implant. An expander is similar to a balloon that is gradually filled (with a saline solution) and enlarged. This process is usually completed over several weeks or months before the final implant is inserted. 
Implants are available in a wide variety of sizes and shapes and can restore a natural-looking breast.
Tissue Flap Reconstruction
Tissue flap reconstruction is the process of taking tissue from one area of the patient's body (such as the abdomen, back, or thigh) and transferring it to the breast to build a mound. This new breast tissue may remain connected to the original blood supply, or it may be detached and then reattached once it is positioned in the breast.
Tissue flap reconstruction does not require a synthetic implant, and it will allow for a natural-feeling breast since it is created with your natural tissue.
Combination of Implant and Flap
While some women benefit from implants or flaps, others benefit most from a combination of the two. By combining techniques, women can feel assured that they can achieve larger breasts (with implants) and have enough natural tissue to keep those implants concealed (reducing the possibility of visible rippling or the implant showing through the skin).
If you only experienced a lumpectomy or mastectomy on one breast, the other breast can undergo breast enhancement with augmentation or breast lift surgery to maintain optimal balance and symmetry.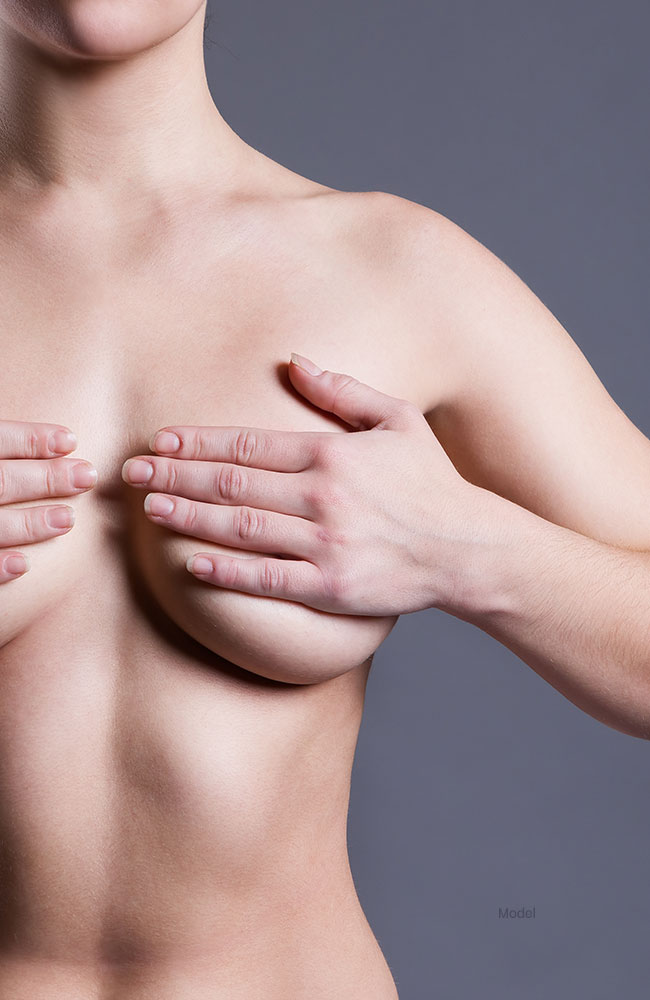 Breast Reconstruction
in Smithtown, NY FAQs
Q. What Is Nipple Reconstruction?
A. The removal of the tissue can cause the nipple to shift or diminish in size. Nipple reconstruction restores the nipple and areola so that the patient can feel confident about their body once again.
Q. What Is Breast Reconstruction Recovery Like?
A. Breast reconstruction recovery differs from patient to patient. The timing of your reconstruction (immediate or delayed) also influences your recovery. Regardless, you will be asked to take time away from work and your normal activities to heal. Women should refrain from heavy lifting and exercise for several weeks to ensure that their new breasts heal. Dr. Pincus will provide you with a more accurate description of what you can expect during your consultation.
Q. What Results Can I Expect After Breast Reconstruction?
A. Results are visible immediately following your breast reconstruction and will continue to improve and define as the implants settle and swelling subsides. These results will be long-lasting, if not permanent.
If you undergo a lumpectomy or a mastectomy on one side, it is still critical that you see your oncologist regularly to screen for additional cancer. Breast reconstruction does not increase or decrease the possibility or rate of recurrence.
Q. Interested in Breast Reconstruction in Smithtown, NY?
A. If you would like to learn more about breast reconstruction in Smithtown, New York, contact Pincus Plastic Surgery today to request a consultation. Call us at 631-352-3556 or fill out our online contact form. We can help you reconstruct your breasts and feel confident with the way your body looks once again.