truSculpt® iD in Smithtown, NY
While addressing unwanted fat, this breakthrough body contouring device increases muscle mass and repairs core laxity (loose abdominal muscles) for improved definition and a more physically fit appearance.
That's why Pincus Plastic Surgery in Smithtown, New York, is proud to offer liposuction and truSculpt® ID.
Am I a Candidate for truSculpt® iD?
truSculpt® iD is non-invasive and safe for almost anyone but is best suited for those with the following concerns:
Loose abdominal muscles due to pregnancy
Long-term problem areas involving diet and exercise-resistant fat
Stubborn pockets of fat remain after successfully losing weight with diet and exercise
Associated complication risks of surgery and recovery
A lack of muscle definition in one or more areas of the body caused by a sedentary lifestyle or low metabolism
truSculpt® works best on the chin, arms, abdomen, flanks, thighs, and buttocks. This procedure:
Provides 24% fat reduction on average (often with only one treatment)
Is fast and convenient, with sessions lasting as little as 15 minutes
Can remove stubborn fat cells permanently
Are comfortable and involve no downtime
Is an FDA-approved, safe, and effective muscle-building and fat-reduction technology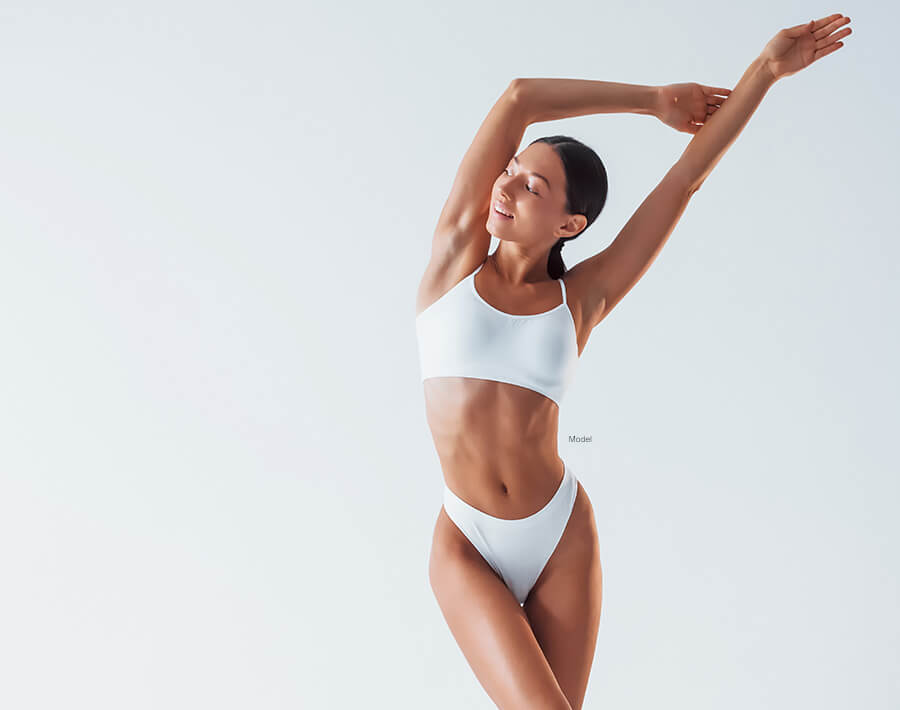 Who Is Not a Candidate for truSculpt® iD?
truSculpt® may not be suitable for individuals with metal implants and is not recommended for pregnant women or those with metal IUDs.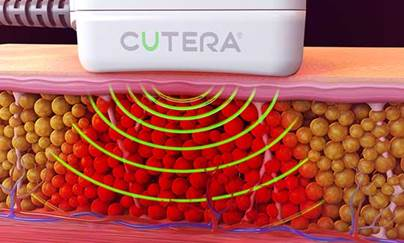 Radiofrequency penetrates deep to treat the entire
fat layer from skin to muscle.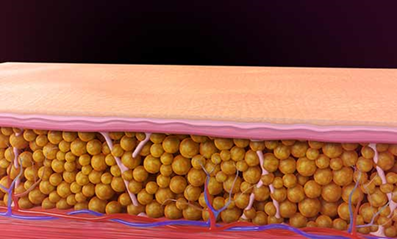 12 weeks after truSculpt treatment with average
of 24% fat reduction.
truSculpt® iD in Smithtown, NY FAQs
Q. How Are truSculpt® iD Treatments Performed?
A. truSculpt® iD uses radiofrequency (RF) technology to target and heat adipose tissue (fat). This process kills the fat cells, and while liposuction removes the tissue surgically, truSculpt® iD treatments cause the fat to be eliminated by the body naturally over 12 weeks. Treatment lasts only 15 to 30 minutes and is virtually pain-free, with most patients experiencing warmth during their session, similar to a hot stone massage. Occasionally, a prickling or tingling sensation may be experienced. Four sessions are typically recommended for the best results and will be scheduled two or more days apart. Possible areas of treatment include:
Chin
Abdomen
Waist
Arms
Thighs
Buttocks
truSculpt® can be combined with BodyTite®, Facetite®, Accutite® or our other non-surgical treatments. truSculpt® ID can also be received after recovery from liposuction.
Q. What Is truSculpt® iD Recovery Like?
A. truSculpt® requires no downtime, and those with busy schedules will appreciate the fact that it can be performed during your lunch break and have you returning to work or other activities immediately. You can expect to feel some mild tenderness and redness in the treated areas, and some patients experience minor bruising, but these side effects shouldn't interfere with your routine. Drink plenty of water to encourage the lymphatic system to process the dead fat cells to rid them from your body permanently.
Q. What Results Can I Expect From truSculpt® iD?
A. truSculpt® iD provides visible results and approximately 24% less fat after just one session. However, four sessions are needed to enjoy the full benefits of truSculpt® iD, and it usually takes about 12 weeks to achieve your desired results.
Interested in truSculpt® iD in Smithtown, New York?
If you are ready to take the next step toward a more defined, toned, and fit body, get a leg up with truSculpt® iD!
To book your Smithtown truSculpt® iD consultation or to ask questions about this innovative treatment, contact us at (613) 352-3556. Our staff members are happy to answer your questions and schedule your consultation.