Rhinoplasty
in Smithtown, NY
Am I a Candidate for Rhinoplasty?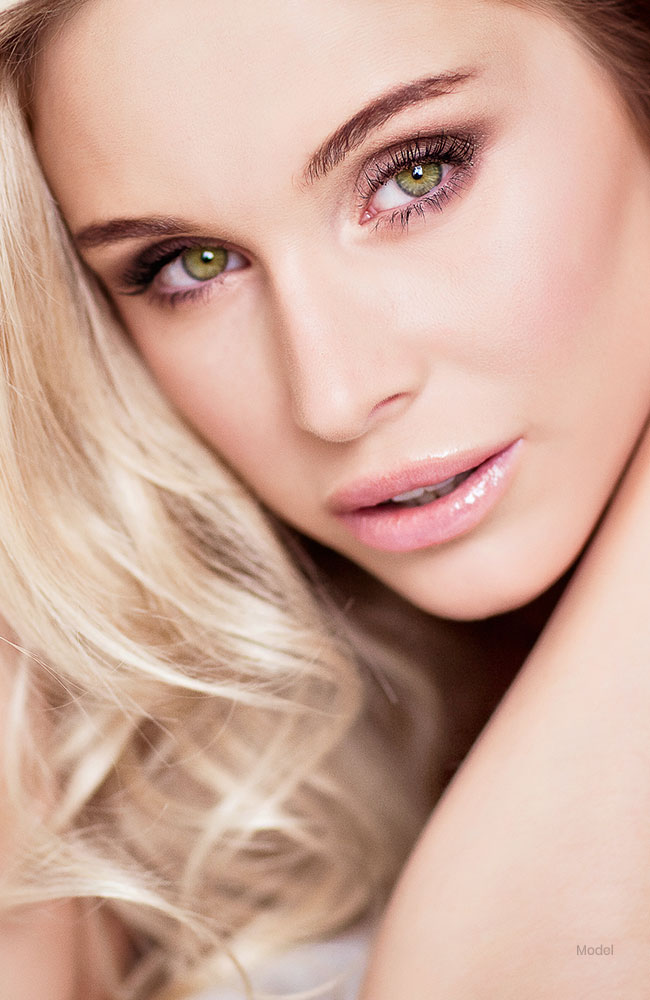 Am I a Candidate for Rhinoplasty?
If you have a deformed nose (genetically or due to injury) or if your nose isn't symmetrical to other parts of the face, you may consider having a nose job. Individuals who have a deviated septum may opt for septoplasty (a variation of nose surgery) to help them breathe easier. This variation repositions the septum (the tissue separating the nostrils) to allow for even distribution of airflow.
To be a candidate for rhinoplasty, you should not smoke, be in good health, and have realistic expectations of your results.
What Can Nose Surgery Improve?
Rhinoplasty is commonly chosen by men and women to address aesthetic and functional nasal concerns. Nose surgery is performed to:
Reduce the overall size of the nose
Straighten a crooked nose
Enhance the projection of the nose
Create a more defined nasal bridge
Reduce bumps or humps on the nasal bridge
Narrow the nasal bridge
Rotate the nasal tip
Reduce the size of flared nostrils
Straighten the septum (for enhanced breathing)
How Is Rhinoplasty Performed?
Rhinoplasty usually takes about two to three hours to complete, depending on the surgery's complexity and nature. Dr. Pincus will recommend either general or intravenous anesthesia.
Rhinoplasty is an outpatient procedure.
Open Rhinoplasty
For open rhinoplasty, general anesthesia is recommended. This technique involves making an incision across the columella to lift the nasal skin away from the underlying structure—giving the surgeon complete visual access. Once the skin has been separated, the bone, cartilage, and skin are reshaped or removed.
If nasal grafts are necessary, the grafting material is taken from the patient's septum, ear, or rib.
The procedure allows for improved visibility of the underlying nasal structure, making it the most effective technique for performing significant reconstruction work or revisions.
Closed Rhinoplasty
Closed rhinoplasty can either be performed under general anesthesia or intravenous sedation. During the procedure, an incision is made on the inside of the nostrils—resulting in no visible scarring. Closed rhinoplasty is a shorter surgical procedure, usually with quicker recovery time.
It is recommended for patients who are opting for more simple or subtle adjustments.

Should I Combine My Rhinoplasty With Other Facial Procedures?
Many men and women considering rhinoplasty are only concerned with the shape or function of their nose. These patients benefit significantly from rhinoplasty alone. However, other patients desire to improve other features or reduce signs of aging simultaneously.
Rhinoplasty can be combined with:
What Should I Expect During My Rhinoplasty Recovery?
You will be allowed to go home a few hours after the procedure, but you will need to arrange for someone to drive you home.
You may experience some discomfort because of the bruising and swelling, but this should get better after a week. Stitches are commonly removed after six days. Prescribed or over-the-counter pain medication can be taken to reduce post-operative discomfort.
You should avoid any strenuous activities that increase blood flow to the nose for several weeks; however, you should be able to return to work and social engagements after one or two weeks. You may need Dr. Pincus' approval before going back to strenuous exercises, such as swimming or aerobics.
What Results Can I Expect After Rhinoplasty?
It may take a while before you notice the results due to the swelling and bruising.
Initial results are often seen after two or three weeks, but final results may take several months up to one year.
After your recovery, you can expect a more proportional and well-shaped nose, a smoother contour, a narrower bridge, and a straighter septum.
Are You Interested in a Nose Job in Smithtown, NY?
If you have any nose issues that affect how you look or cause breathing problems, feel free to speak to us, and we will help you understand what outcomes you can expect from this procedure.
Contact us at (631) 352-3556 or fill out our online form to schedule a consultation with Dr. Pincus to determine if rhinoplasty is an appropriate procedure for your condition and goals.