HALO® Laser in Smithtown, NY
HALO® uses fractionated laser technology to treat skin imperfections like acne scars, sun damage, discoloration, wrinkles, fine lines, enlarged pores, unfavorable skin texture, and signs of aging. This advanced technology combines the power of ablative and non-ablative laser wavelengths to improve the deeper layers of the skin, leaving your complexion looking refreshed and glowing.
Am I a Candidate for HALO® Laser Treatment?
In addition to having uneven skin tone or some signs of aging, a good candidate for HALO® laser treatment should:
Be in good physical health
Have reasonable expectations
Be a non-smoker or willing to quit smoking since smoking can prolong the healing process or quickly reverse the benefits of the treatment.
When you choose to have your HALO® laser treatment at Pincus Plastic Surgery, we will assess your concerns and skin tone to determine if you are a good candidate for the HALO® treatment.
Who Is Not a Candidate for a HALO® Laser Treatment?
Although HALO® is generally safe, it may not be appropriate if you have open sores or active acne. Similarly, you may not be an ideal candidate if you have used Accutane within the last year. Lastly, if you smoke and are unwilling to quit smoking for whatever reason, HALO® laser treatment may not be best since smoking might cause poor healing or lead to suboptimal results.
Call (631) 352-3556 to book your HALO® laser consultation.
How Is HALO® Laser Treatment Performed?
HALO® is a minimally invasive treatment that will take about one and a half hours.
Before your treatment, the area will be cleaned, and a numbing cream will be applied.
The HALO® device will then send pulses of fractional laser light to the various layers of skin tissue, including the deepest layers of the dermis.
During the treatment, the treatment area may feel warm and prickly, but the numbing cream will make the process very comfortable, and you should not experience any significant pain or discomfort.
HALO®  can be combined with other non-surgical treatments or surgical procedures.
What Is HALO® Laser Recovery Like?
Recovery from HALO® is much faster than traditional laser skin resurfacing treatment. You should be ready to return to work within a few days; however, you can expect temporary redness and swelling in the treated area.
For optimum results, you must stay away from the sun and other harsh elements for the first 24 hours and follow all post-treatment instructions provided.
What Results Can I Expect From HALO® Laser Treatment?
Since the HALO® device can be tuned to penetrate the skin to varying degrees, your results will largely depend on what you wish to achieve. If you desire more dramatic results, we will tune the laser to reach the deeper layers of the skin. Essentially, the more aggressive the treatment, the more dramatic the results.
It is important to note that the results will not be immediate. It will take about a week for the outermost layer of your skin to peel off and reveal the fresh, new skin underneath.
Since HALO® is known to stimulate collagen production, the results will get better with time, with optimal results usually showing two to three months after the treatment. During this time, you should see skin imperfections like acne scars, wrinkles, and fine lines start to fade away.
Although the treatment cannot stop the aging process, the results can last for many years as long as you take care of your skin.
Photo Gallery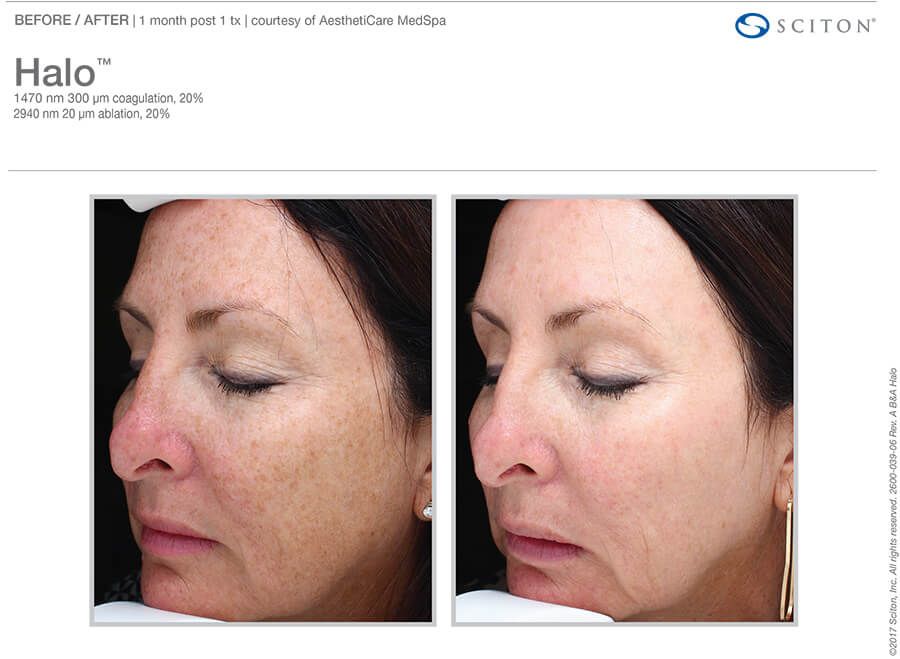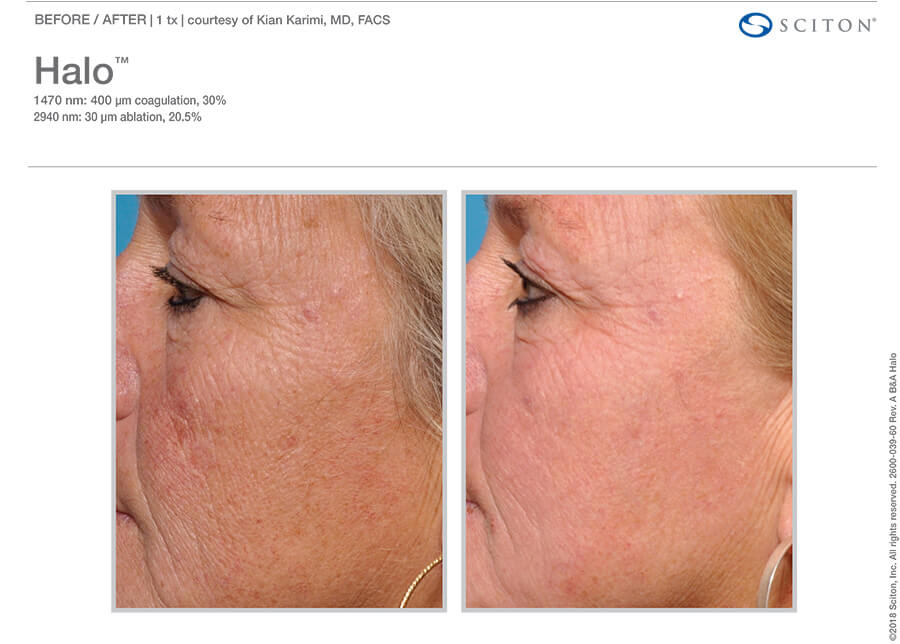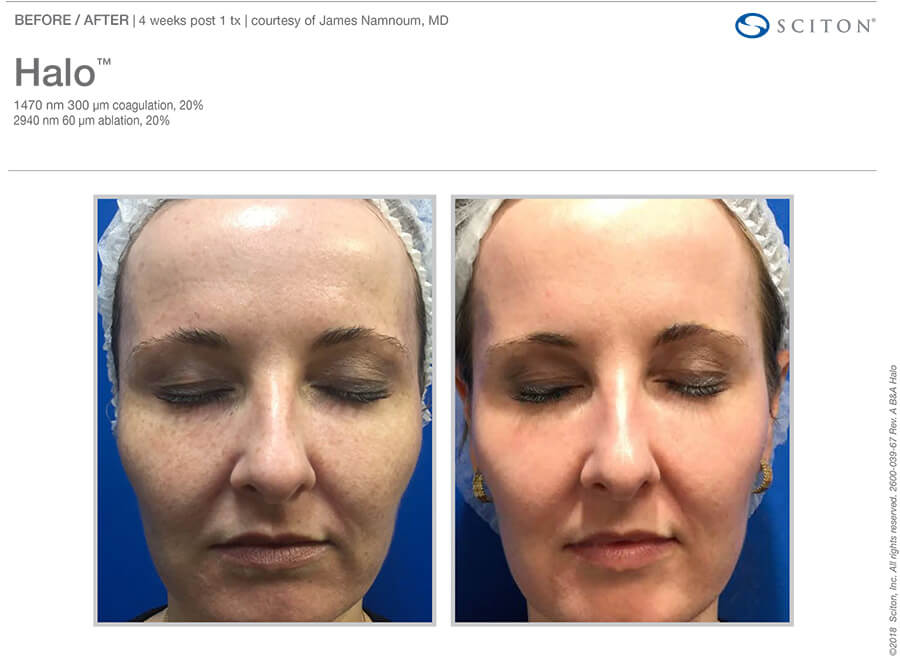 Interested in HALO® Laser Treatment in Smithtown, NY?
If you are looking for HALO® in or around Smithtown, New York, Pincus Plastic Surgery is your best bet. Call Pincus Plastic Surgery at (631) 352-3556 for more information about HALO® laser resurfacing.