Fat Transfer
in Smithtown, NY
Fat transfer, also known as fat grafting, has quickly become one of the world's most popular cosmetic procedures. And the reason is abundantly clear: it's solving two problems for the price and hassle of one. Fat transfer removes fat from a problem area, processes it, and reinserts it into a new area of the body that can benefit from additional volume. This minimally invasive procedure simultaneously eliminates unwanted fat deposits while providing natural enhancements and achieving subtle to dramatic results.
Am I a Candidate
for Fat Transfer?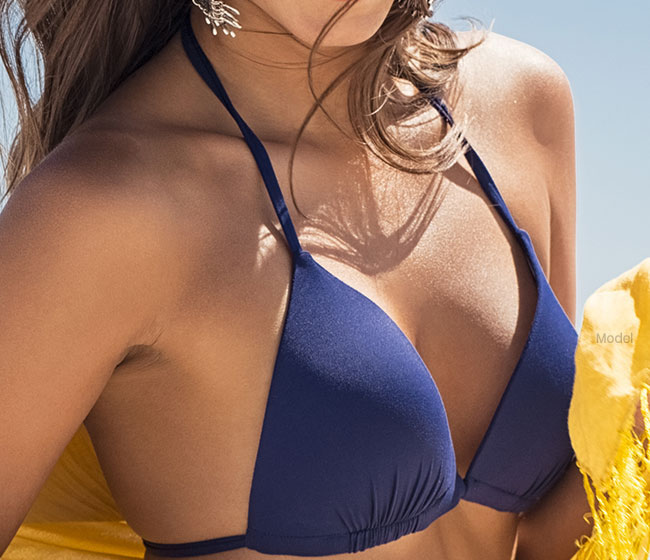 Am I a Candidate
for Fat Transfer?
Fat transfer is best for patients who are looking to improve or enhance parts of their body's contours. For example, fat transfer is most commonly used to provide natural enhancements to the breasts, buttocks (Brazilian Butt Lift), abdomen, and the face.
To be the right candidate for fat transfer, patients should:
Be in generally good health
Disclose to the plastic surgeon any history of abnormal bleeding, history of smoking, and current medications
Have enough fat present in an area of the body to extract
Have realistic expectations for the procedure
It's best to undergo a consultation with your plastic surgeon to discuss any concerns you may have about your candidacy for fat transfer.
How Is the  Fat Transfer Performed?
Usually, fat transfer is performed using local anesthesia, but general anesthesia is sometimes recommended for patient comfort. The fat is extracted and harvested from a chosen part of your body with power-assisted liposuction techniques. Next, the fat is cleansed and purified before it's carefully reinjected into a new chosen area using the automated expansion volume lipoplasty system. This is the best and most current method to add volume and expand any volume deficient areas.
Small incisions are made at the extraction and injection sites that may result in minimal scarring. If scarring does occur, it's likely to fade over time.
What Is Fat Transfer Recovery Like?
Fat grafting is a minimally invasive procedure. Your recovery time will depend on which area(s) you had treated. For example, fat transfer to the face is quite fast, with a recovery period of one to two weeks. On the other hand, fat transfer to the buttocks has the longest recovery time, often taking several weeks. Your plastic surgeon can give you a clearer idea of your recovery time during your fat transfer consultation.
Some patients experience some minor discomfort the day after the procedure. This pain can be managed with over-the-counter pain medication.
What Results Can I Expect From Fat Transfer?
As fat transfer uses your own body's fat, it provides better, longer-lasting results compared to using temporary fillers. There may be some initial volume loss after the procedure, as the body reabsorbs some of the fat. However, any results that are still present after six months are considered permanent.
Some patients will require multiple fat transfers to get the results they want.
Interested in Fat Transfer in Smithtown, NY?
If you're ready for the body you've been dreaming about, book your fat transfer consultation today. The qualified, experienced plastic surgeons at Pincus Plastic Surgery know how to give you the results you want. Book an appointment today to discuss your fat transfer goals by calling (631) 352-3556 or filling out this online contact form.