Facelift
in Smithtown, NY
Over time, the skin begins to lose elasticity, and facial tissues lose volume due to various factors like heredity, stress, environmental conditions, and so on. Eventually, these changes weigh the skin down, leaving your face looking duller and older than you are or feel. A facelift (rhytidectomy) is a cosmetic surgical procedure that lifts and firms sagging facial tissues to restore a more pleasing facial appearance.
Facelift surgery in Smithtown, New York, can help you improve the appearance of fine lines, wrinkles, sagging skin, jowls, marionette lines, nasolabial folds, and facial hollows. With the advancements in surgical technology and precise techniques, your results will look more natural than ever. Out are the days of the "wind-blown" facelift, and in are the times of highlighting your natural beauty and subtle contours.
Am I a Candidate for a Facelift?
If you feel self-conscious about the way your face and neck look due to wrinkles or aging skin, you are an ideal candidate for this procedure. We recommended patients be in good health with realistic expectations.
Facelift surgery may be right for you if:
You have fine lines, wrinkles, or sagging skin on your face and neck
The appearance of your facial tissues does not match the age you feel
You are physically healthy with no condition that can impede healing
You do not smoke or are willing to quit for a time before and after your surgery
PHOTO GALLERY
See the tranformations. View the photo gallery.


How Is Facelift Surgery Performed?
Your facelift procedure will vary depending on the desired outcomes and the current extent of your aging features. During your initial consultation, Dr. Pincus will review your medical history and carefully consider your general health, facial anatomy, and cosmetic goals. He will then determine the best approach to produce a better, more natural outcome that directly addresses your aesthetic concerns.
Facelift surgery is performed under general anesthesia and takes about two to three hours to complete. This is an outpatient procedure, and you can return home to start your recovery within a few hours.
What Is a Traditional Facelift?
For a traditional facelift, incisions are made in the hairline at your temples that extend in front and continue behind the ear, ending in your lower scalp.
After the incisions are made, excess fat from around the neck and chin is trimmed or suctioned, and the underlying facial tissues and muscles are tightened. Once facial tissues are elevated and extra skin excised, Dr. Pincus will close the incisions. A small incision can also be made under the chin to work on the neck. This technique is ideal for patients with moderate to advanced aging around the mid-face and neck.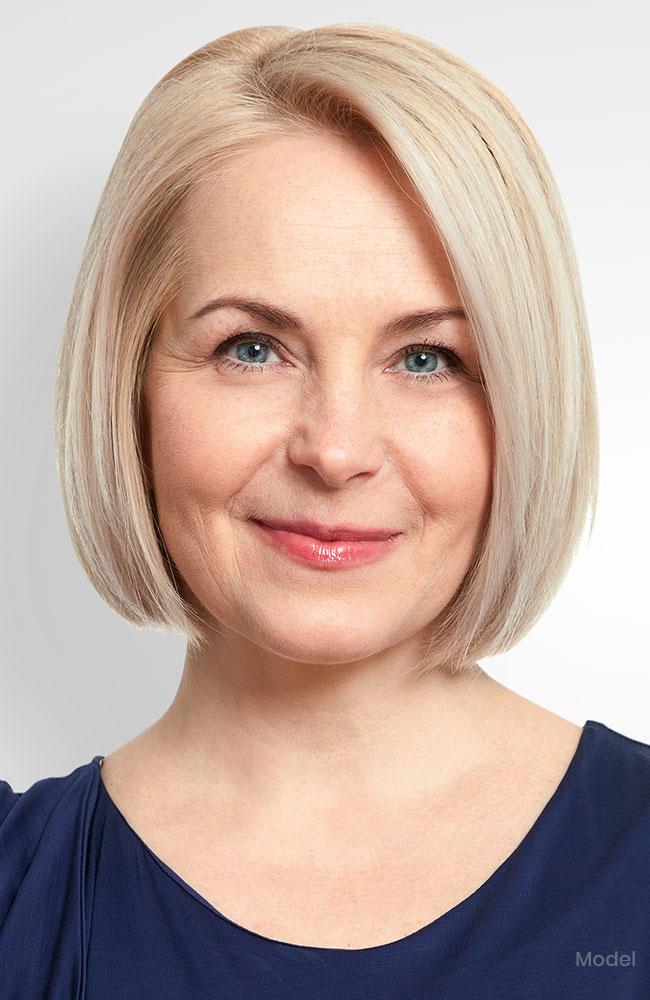 What Is a Limited Incision Facelift?
The other option is a limited incision facelift, which is less invasive and targets patients with a mild degree of jowling and sagging skin in the lower face. The limited incision facelift does not target as much laxity as the traditional technique and is better suited for patients who seek subtle improvements to their facial contours, or who cannot commit to the longer recovery period.
The limited incision facelift involves shorter incisions made in a similar area to the traditional facelift, with a small incision sometimes made within the lower eyelids or beneath the upper lip.
The location and extent of your incisions vary by individual and will be discussed with you during your consultation with Dr. Pincus.
Should I Combine My Facelift With a Neck Lift?
Neck lift surgery is almost always performed alongside a facelift to treat laxities, such as vertical banding, sagging skin, and a double chin. This combination is often essential to maintain a balance between the face and neck.
Depending on your specific aesthetic concerns, facelift and neck lift surgery may be performed alone or in combination with other procedures such as eyelid surgery, nose reshaping, or ear surgery (otoplasty).
What Is My Facelift Recovery Like?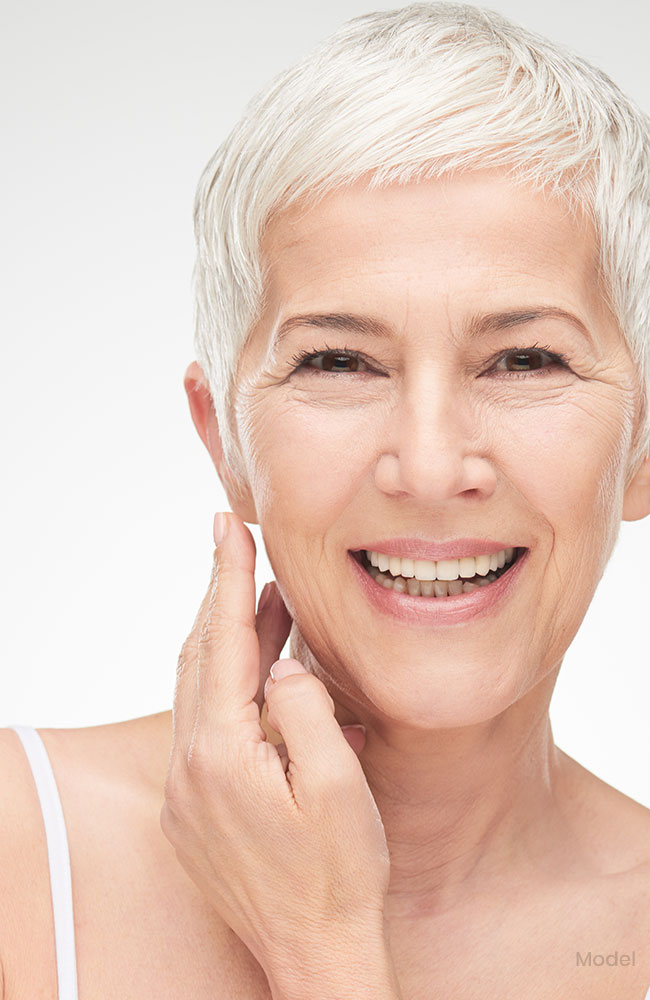 What Is My Facelift Recovery Like?
Following your facelift, you are directed to rest with your head slightly elevated. You can expect to experience mild pain, swelling, and bruising for about a week, following which the effects will begin to subside. This will, however, depend on the extent of the surgery. Vigorous physical activity is limited for several weeks.
What Results Can I Expect From Facelift Surgery?
While a facelift does not stop the aging process, it does an impeccable job of restoring the face to a more youthful appearance. You will gradually notice positive results which can be expected to last for up to 10 to 15 years. To optimize the facelift's results, ensure you follow your surgeon's instructions for aftercare and returning to activity.
Interested in a Facelift in Smithtown, NY?
Achieve a smoother, more rejuvenated appearance with a standard facelift, limited incision facelift, and/or neck lift. Dr. Pincus customizes his facelift procedure to meet your specific aesthetic needs. If you are interested in facelift surgery near Smithtown, New York, contact us today at 631-352-3556 or fill our online form to schedule a consultation.