Arm Lift
in Smithtown, NY
Who Is a Good Candidate for an Arm Lift?
Anyone unhappy with the shape and tone of their upper arms is a potential candidate for the procedure. It is also preferable for the patient to be a non-smoker and in good general health, with a weight that does not radically fluctuate from year to year. This helps the recovery process to go more smoothly and the results to last as long as possible.
How Is an Arm Lift Performed?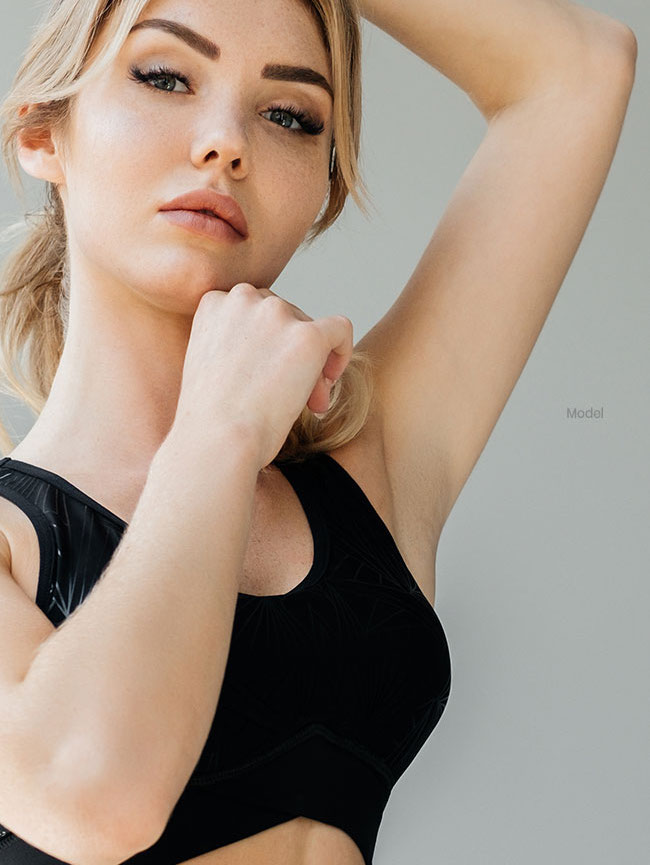 How Is an Arm Lift Performed?
Arm lift surgery is an outpatient procedure performed under general anesthesia.
This procedure starts with an incision made on the inner or back of the upper arm. This incision can run from the armpit to the elbow (or, if more minimal work is required, a shorter incision is made near the armpit).
Fat deposits are removed using liposuction techniques, and excess skin removed. Tissues and skin are then tightened up and sutured.
Dr. Pincus always performs liposuction as a part of an arm lift, and many arm lift patients choose to combine their skin and fat removal surgery with liposuction of the surrounding areas.
Should I Combine My Arm Lift With Other Surgical Procedures?
Some patients choose to combine brachioplasty into a greater body contouring treatment that may include breast lift surgery, tummy tuck surgery, fat transfer (fat grafting), or a Mommy Makeover.
What Is Recovery From an Arm Lift Like?
Patients will be sent home with detailed instructions for post-operative care. Dressings will need changing, and care must be taken not to put undue pressure on sutures. There will likely be bruising, inflammation, and minor pain, all of which can be managed with prescribed or over-the-counter pain medication. Any scarring or redness will fade with time.
Patients should be sure to ask any questions about recovery times and how long it will be before regular activity can be resumed when they meet with Dr. Pincus in a preliminary consultation.
Although many patients will immediately notice a difference in their arm shape, it may take several months for full results to become apparent.
What Results Can Be Expected After an Arm Lift?
An arm lift gives fairly permanent results, although additional treatment is sometimes necessary. Patients stand the best chance of enjoying slimmer, more toned-looking upper arms for the longest time by maintaining their weight and sticking to an exercise regime. With age, firmness may again diminish, so it's important to discuss long-term expectations with Dr. Pincus.
Considering an Arm Lift in Smithtown, NY?
If you are in the Smithtown, New York, area and want to know more about the benefits of an arm lift procedure, give the friendly team at Pincus Plastic Surgery a call. They can answer all your questions and schedule a consultation with a certified plastic surgeon. Call 631-352-3556 today, or fill out the online contact form.