Some of the most frustrating effects of age include skin laxity and the presence of stubborn subcutaneous fat in the face and the neck. This facial fullness can cause you to look much older than you would like. And while facelift surgery is a fantastic option for addressing cosmetic concerns, some patients would rather not undergo —or do not need — an extensive surgical procedure. For these patients, Evoke by InMode may be the solution.
Evoke is a revolutionary non-surgical treatment that can reduce fat and tighten the skin in the face, neck, and submental areas (under the chin). This hands-free, FDA-approved treatment uses radiofrequency (RF) technology to restructure fatty tissue and the skin structure to help create the contoured mid and lower face you desire.
Am I a Candidate for Evoke?
Evoke can help women and men of all ages who:
Struggle with mild to moderate fullness in the face, chin, and/or neck
Have skin laxity in the cheeks, lower face, and neck
Are frustrated with the presence of jowls or a double chin
Want to achieve a more toned and defined facial contour
Want to regain a more youthful appearance on the face
Do not want to undergo an invasive facelift procedure
Are non-smokers
Have realistic expectations for their results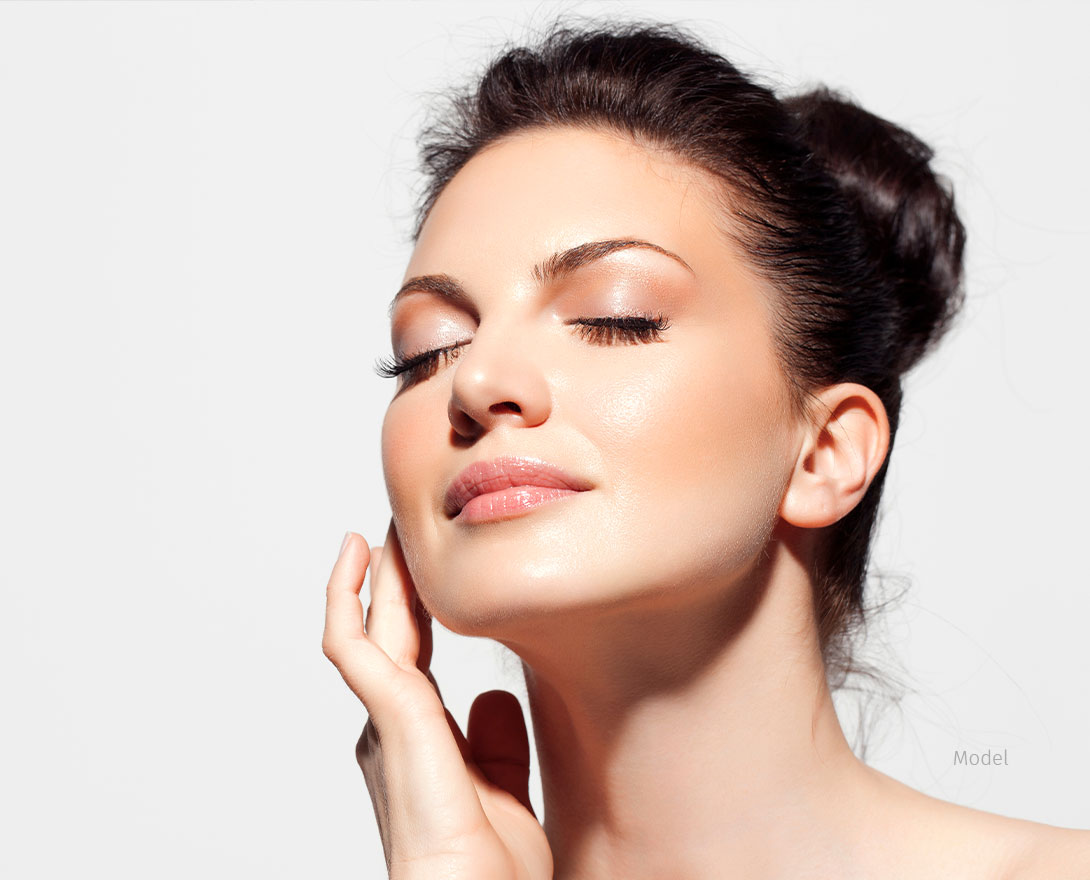 Who Is Not a Candidate for Evoke?
While Evoke can help give patients a more defined and youthful facial appearance, this treatment is not for everyone. If you have moderate to severe skin laxity, a surgical procedure may be better. Additionally, patients with a pacemaker or other electronic or metallic implants in their bodies, a history of skin cancer, or specific medical conditions should not undergo an Evoke treatment. At your consultation, Dr. Pincus will evaluate your medical history and facial condition to determine if Evoke is the right treatment option for you.
How Is the Evoke Treatment Performed?
The Evoke treatment takes anywhere from 30 to 45 minutes, and most patients report that the treatment is painless, with some even comparing the feeling to a hot stone massage.
There is no anesthesia needed for this treatment. Rather, you will sit comfortably in a chair while the hands-free applicator is attached via a headset. The applicator directs RF energy to the trouble areas on the face and/or neck to heat the Fibro Septal Network (FSN).
This process reorganizes the facial and submental tissues to treat skin laxity and stubborn fat in the cheeks, jowls, chin, and jawline.
What Is Evoke Recovery Like?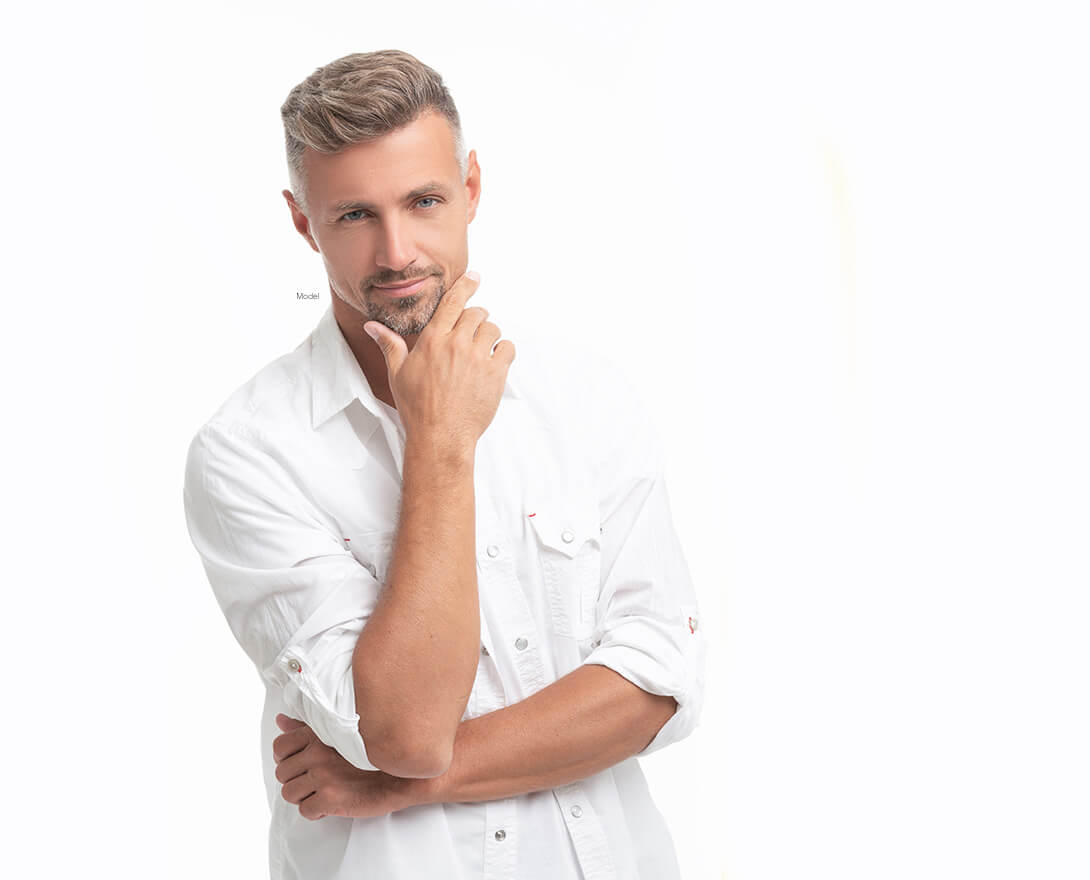 What Is Evoke Recovery Like?
Besides the stunning results achieved with this non-surgical treatment, there is no recovery, downtime, or significant side effects associated with Evoke. That means you can return to your normal, everyday activities immediately after your treatment session. Because of this and the length of the treatment, many women and men choose Evoke as a "lunchtime procedure," having their treatment performed over their lunch break and then returning to work after.
What Results Can I Expect From Evoke?
While you will be able to see noticeable results after your first treatment, it is recommended that patients undergo three to six treatments, spaced one week apart, to achieve the best results.
After your results settle in, you will be able to enjoy a more contoured and defined facial profile that can help you feel more confident and comfortable with how you look.
Interested in Evoke in Smithtown, New York?
At Pincus Plastic Surgery, we look forward to helping you achieve your desired aesthetic goals. For more details about Evoke or any of the procedures and treatments we offer in Smithtown, New York, call us at 631-352-3556 or fill out our online contact form today.