Breast Lift
in Smithtown, NY
It is not uncommon for the breasts to sag following childbirth, weight fluctuations, or age—it is something that every woman will undoubtedly face at some time in her life. However, just because it is normal, it does mean that women must accept it as permanent. A breast lift can restore a woman's breasts to their youthful shape and perkiness.
Am I a Candidate for a Breast Lift?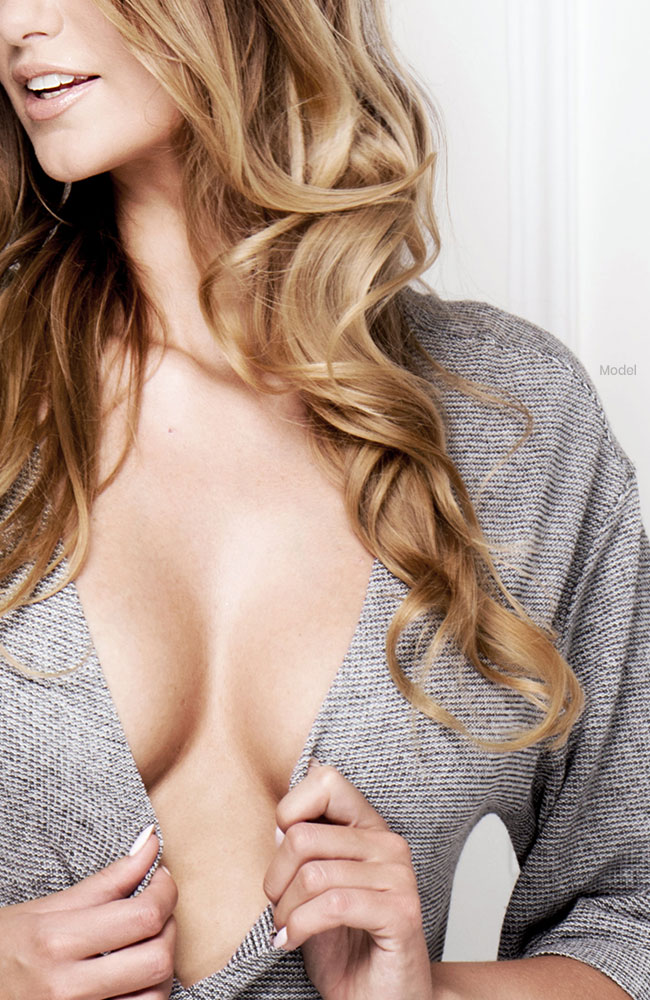 Am I a Candidate for a Breast Lift?
Breast lift surgery is a procedure used to reshape and reposition sagging, pendulous breasts. Also known as mastopexy, this procedure has grown by 70 percent over the past 20 years, making it one of the most common types of cosmetic surgery in the United States.
A breast lift may be the right solution for you if:
Your breasts are sagging due to age

Your breasts are loose, pendulous, and have a significant amount of excess skin following weight loss

Your breasts are droopy and/or misshapen following pregnancy
As with all surgical procedures, the best candidate for a breast lift is a non-smoker who is relatively free of any medical issues, maintains a stable body weight, and fully understands the potential risks and likely outcomes.
How Is a Breast Lift Performed?
There are a number of techniques used to perform a breast lift in Smithtown, New York. Your plastic surgeon will determine the best method for your particular physique, age, and skin tone. Each technique is done under general anesthesia on an outpatient basis.
The four most commonly-used breast lift techniques are:
Crescent Lift
This type of breast lift creates a small, crescent-shaped incision above the nipple used to remove excess tissue on patients with mild breast sagging.
Benelli Lift
This technique removes a doughnut-shaped section of tissue surrounding the nipple, making this method ideal for patients with moderate breast sagging and mild breast asymmetry.
Lollipop Lift
For patients with moderate breast sagging and extended nipples, this method lifts low-hanging breasts by removing excess tissue through a lollipop-shaped incision created around the nipple and down to the breast crease.
Anchor Lift
For patients with large, heavy, and pendulous breasts, an anchor lift may be the best approach. This breast lift technique involves a lollipop-shaped incision plus an incision along the breast crease to remove excess tissue and reposition the breasts higher on the chest wall.
What Is My Breast Lift Recovery Like?
Following a breast lift, you will need to wear a specialized post-surgical support bra for several weeks to protect the surgical site and promote healing.
You may experience minor discomfort that can usually be managed using over-the-counter medications.
Most patients are able to resume their regular daily activities within a week, although patients do need to refrain from strenuous exercise and activities for up to six weeks.
What Results Can I Expect From a Breast Lift?
As with all cosmetic procedures, results vary with each patient.
In general, breast lift patients are very satisfied with their smaller, firmer, lifted breasts following their breast lift in Smithtown, New York.
Interested in a Breast Lift in Smithtown, NY?
Talk to Dr. Pincus to receive a customized treatment plan that will deliver the exceptional results you deserve. With extensive experience in various breast lift techniques, you can feel confident about your results.
To learn more about breast lift surgery in Smithtown, New York, contact our plastic surgery specialists to book your confidential consultation today. Call us at 631-352-3556 or fill our online form to schedule your consultation.