Choosing a Board-Certified Plastic Surgeon in Patchogue, Long Island, NY
Choosing a plastic surgeon for your cosmetic procedure can seem like a daunting task. After all, you are trusting this person with your aesthetic results and your overall health. Therefore, there is a lot at stake.
You want a skilled, experienced surgeon who will perform your procedure safely and give you the look you want. If you are in the Long Island area, Dr. David Pincus is that surgeon.
Here are five things to keep in mind when looking for a plastic surgeon near Patchogue, New York.
What Should You Look for in a Plastic Surgeon?
The Plastic Surgeon Must Be Board-Certified
Find a plastic surgeon who's board-certified by the American Board of Plastic Surgery (ABPS). Surgeons receive board certification only after completing at least six years of surgical training, two or three of which they must devote to plastic surgery.
The surgeon must also complete rigorous examinations (both written and oral) and demonstrate ethical and safe surgical practices. The medical field views plastic surgery as an art, so research extensively to ensure satisfactory results.
Dr. Pincus is board-certified by the ABPS and is a member of the American Society of Plastic Surgeons.
The Plastic Surgeon Should Have Hospital Privileges
Where the plastic surgeon operates matters. While many surgeons have their own operating room facilities, it is important that they also have hospital privileges at reputable hospitals.
Dr. Pincus holds hospital operating privileges at:
Plainview Hospital
Huntington Hospital
St Catherines of Sienna
North Shore/Long Island Jewish
The Surgeon Should Ask You Questions About Your Medical History
Plastic surgeons ought to provide holistic treatments that consider your medical history. Whether the surgery you plan to undergo is reconstructive or cosmetic, your surgeon needs to consult your medical history.
Your medical history should inform the potential treatment options that the surgeon gives you. Therefore, you want a surgeon who asks you questions about your medical history as it's an indication that they are thorough.
The Surgeon Should Only Recommend Safe, Suitable Procedures
Ethical plastic surgeons avoid overselling additional non-essential procedures with unclear benefits. Some procedures may enhance or complement the benefits of other procedures. For example, breast augmentation and breast lift are complementary procedures commonly performed together to enhance aesthetic results.
However, an ethical surgeon will not suggest rhinoplasty (nose surgery) as a good combination procedure to breast surgery.
Good plastic surgeons prioritize your needs. They create a relationship in which you are able to define your goals clearly. Together, you and the surgeon set reasonable expectations for your reconstructive or cosmetic procedures.
The Surgeon Should Provide Comfort and Assurance
You should have a comfortable, trustful relationship with your surgeon. Even though complications are rare in plastic surgery, you want to feel sure that you are in good hands if something unexpected happens. Only move forward with a surgeon with whom you have a high degree of trust.
A good surgeon will let you ask questions about the procedure and express your anxieties. They will give you safe recommendations that match your needs and provide a full explanation of the procedure.
Why Should I Choose Dr. Pincus for My Plastic Surgery?
Dr. Pincus is a board-certified cosmetic and reconstructive surgeon specializing in breast, body, and face procedures.
Dr. Pincus' top procedures include:
Hear What Our Previous Patients Have to Say About Dr. Pincus!
"I feel extremely fortunate to have been referred to Dr. Pincus and his amazing team. Dr.Pincus is very patient in hearing your concerns. His professionalism is reflected by his attention to detail and bedside skills. I felt seen, heard and validated, after feeling dismissed by many doctors regarding axillary breast tissue. Theresa is such a beautiful soul. She was extremely kind, understanding, and thorough in explaining my treatment and financial plan. April is absolutely amazing! She made me feel comfortable, cared for, and hopeful. I'm happy to say that I will be getting surgery soon and documenting the process. I am so excited! Since I was a teenager, I have dreamt about this moment, and I am confident that I made the right decision by choosing Pincus Plastic Surgery. Cheers to new beginnings!"   M.S
Coming From Patchogue for Cosmetic Surgery?
The village of Patchogue on the Great South Bay is about 50 miles from Manhattan and 60 miles from Montauk Point. It has many up and coming restaurants, shops, and events.
Whether you're visiting the village or from the area, Pincus Plastic Surgery is just a 30-minute drive away.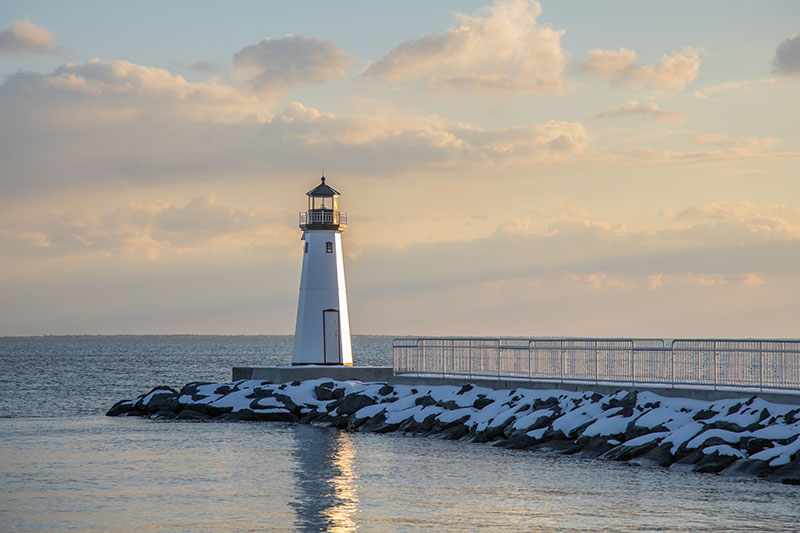 Directions to Pincus Plastic Surgery
To get to Pincus Plastic Surgery in Smithtown:
Take County Rd 97 N/Nicolls Rd to I-495
Take I-495 W to Long Island Expressway North
Take exit 57 from I-495 W
Follow Blydenburgh Rd and Mt Pleasant Rd to Hauppauge Rd in Village of the Branch
The office is on the left off of Hauppauge Rd
The address is:
50 Route 111
Suite 300
Smithtown, NY 11787
Find a Skilled, Experienced Plastic Surgeon Near Patchogue and Get Amazing Results
When you are clear about the results you want and research extensively, you will find a board-certified plastic surgeon who will perform the procedure you need safely and satisfactorily.
Contact Dr. Pincus by calling our office at 631-352-3556 or filling out our online contact form.