Is the RHA Collection Going to Revolutionize BOTOX® Cosmetic and Dermal Fillers?
3 Minute Read: 
Injectables are by far the most common aesthetic treatments performed, and although BOTOX® Cosmetic and dermal fillers are both injectable treatments, they treat cosmetic concerns in very different manners.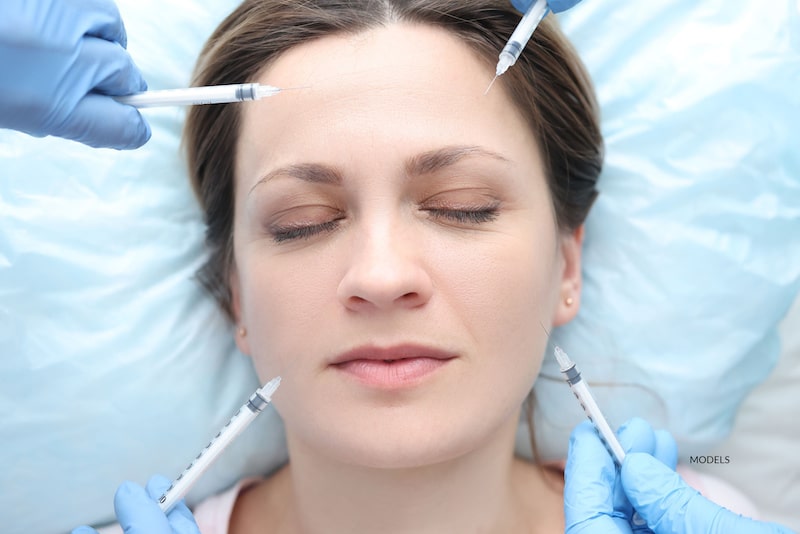 BOTOX® Cosmetic is a neuromodulator that treats "dynamic" lines and wrinkles produced by repeated muscle contractions. Dermal fillers like JUVÉDERM® and Restylane® treat "static" lines and wrinkles, which develop over time due to sun exposure and aging. 
Some dermal fillers can also add volume to the cheeks and lips.
This means that patients looking to correct both static and dynamic lines, as well as volume loss, have always required multiple injectable treatments. However, with new technological advancements, this may be changing. 
A Significant
Advancement in Anti-Aging Technology
RHA® (Resilient Hyaluronic Acid) demonstrates some of the most significant advancements made with injectable treatments in years.  
The RHA® Collection was designed to be more flexible and move with the dynamics of your face.
How the RHA® Collection Can Simplify Your
Cosmetic Treatment
Needs
One of the RHA® Collection's advantages is its ability to treat all kinds of lines and wrinkles, including static and dynamic, while also adding volume where needed.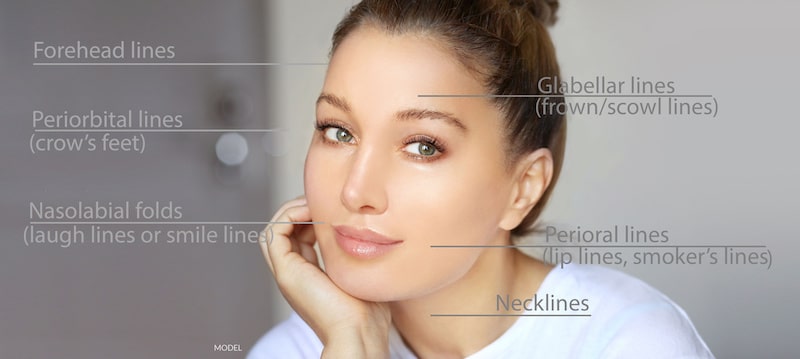 This may eliminate the need to use multiple brands when addressing these signs of aging.
How Treatment With the RHA® Collection Produces
Better Results
Hyaluronic acid (HA) is the main ingredient in many dermal fillers. However, the difference between these injectables and the RHA® Collection is in the manufacturing process.
The RHA® Collection is manufactured using a gentle process that better preserves the structure of natural HA and allows it to closely imitate the HA in your skin.
Because the HA in the RHA® Collection more closely resembles your natural HA, it behaves more like it and delivers more natural-looking results. 
While other HA fillers can make the treated areas look stiffer than the surrounding skin, the HA in the RHA® Collection is designed to move freely with dynamic facial movement. 
This feature is due to the RHA® Collection having the highest stretch rating of all HA fillers available in the United States.
These fillers are long lasting, typically for up to 15 months, though this may vary.
How to Customize Your RHA® Collection Treatment
The RHA® Collection includes the following four options to treat several skin issues:
The newest addition to the RHA® line is RHA® Redensity. Use this option to treat moderate to severe wrinkles in the most expressive area of your face: the mouth (perioral wrinkles).
Use RHA 2 to plump lips and smooth moderate lines and wrinkles close to the surface of your skin. This option also works well on lines around the mouth and lips, as well as wrinkles on your forehead or between your eyebrows.
Use RHA 3 to eliminate deeper wrinkles, lines, and creases, such as the lines that run from the sides of your nose to your mouth (nasolabial folds).
Use RHA 4 to treat the deepest facial wrinkles and creases. This option is also effective in adding volume to the cheeks.
Looking for Dermal Fillers and the RHA® Collection in
Smithtown, NY
?
At Pincus Plastic Surgery, we can help you choose the best injectable option to treat your facial skin concerns and increase your self-confidence.
We invite you to review our many cosmetic services here.
Learn more about these procedures, including the RHA® Collection and costs in Smithtown, New York, by calling us at (631) 352-3556.