What Is Fat Transfer?
3 min Read
It's an exciting time in the beauty world today. There is a new focus on self-care with naturally sourced materials.
Nothing is more natural to your body than your own fat, which, thanks to modern advancements, can be used to create smoother skin, bigger breasts, and an overall better appearance.
Fat transfer provides results that fit in beautifully with the rest of your body—all without the use of foreign substances or implants.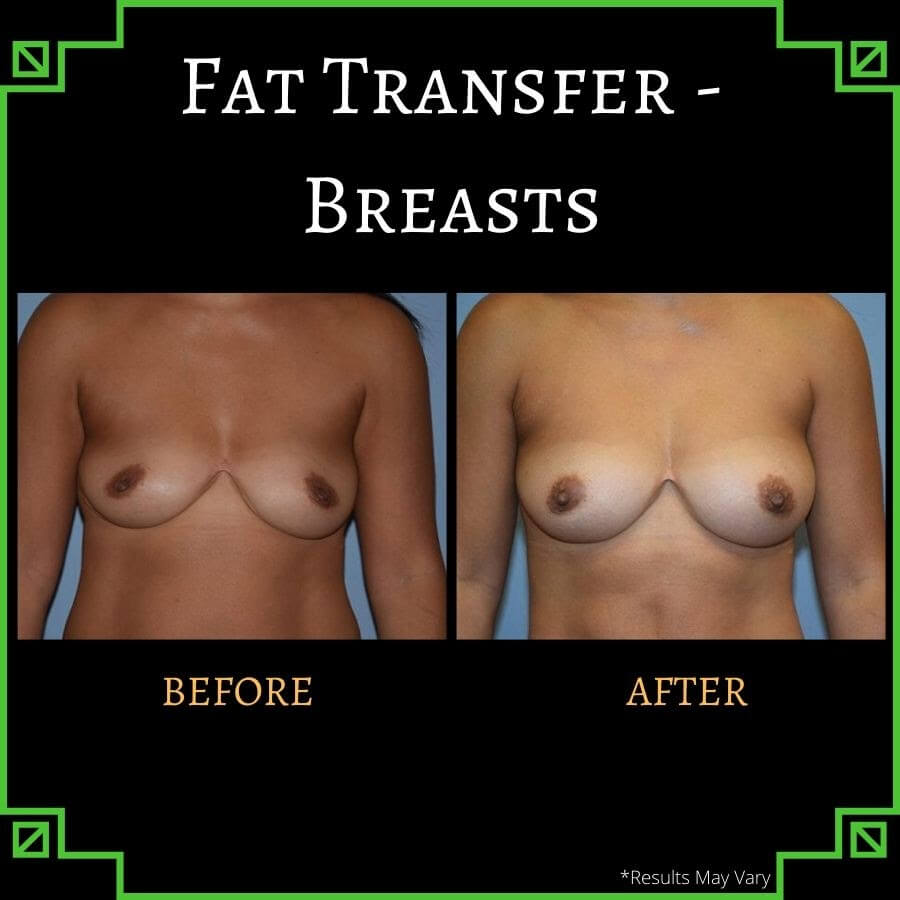 How Fat Transfer Helps Improve Your Body
There are four main ways that fat transfer can help create your preferred aesthetic.
Enhance the Breasts
Women looking for a subtle, yet noticeable difference in breast fullness can use fat transfer to increase their breast size.
Restore Lost Facial Volume
Fat transfer can correct hollows of the face, such as on the cheeks or under the eyes.
Increase or Augment the Buttocks (Brazilian Butt Lift)
Excess fat in unwanted areas is removed and re-injected into the buttocks for a rounder backside.
Improve Body Contours
Fat is removed from certain areas and grafted onto others for a more balanced, proportionate look.
How Does Fat Transfer Work?
Fat transfer typically involves the following steps:
Step 1: Your surgeon will extract fat from unwanted areas—typically the buttocks, abdomen, thighs, hips, or arms.
Step 2: The fat cells are purified to get them ready to re-inject into the body.
Step 3: The purified fat is injected, bit by bit, into target areas.
What Is Recovery From Fat Transfer Like?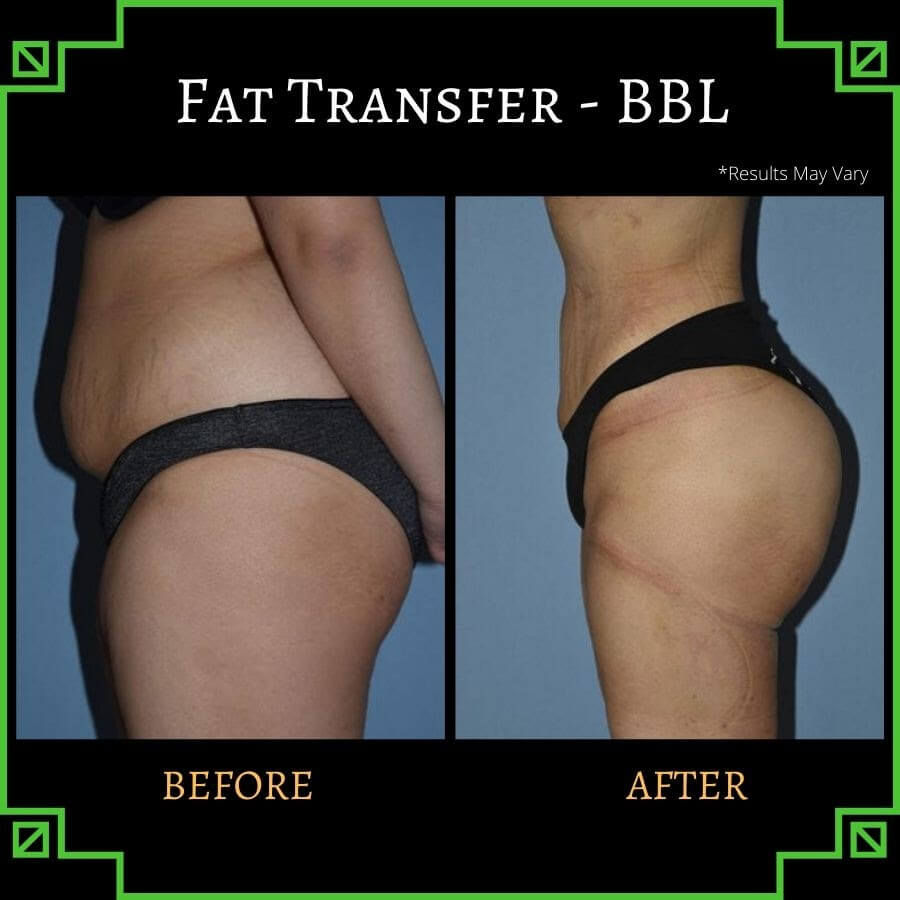 It can take several weeks to fully heal from fat transfer, depending on how much fat was removed and the areas that were treated.
Recovery for fat transfer for the face is the fastest, with most patients fully healed by two weeks.
Fat transfer for a Brazilian Butt Lift, on the other hand, may take months to fully recover from.
The most common symptoms after fat transfer are minor swelling, bruising, and pain, especially around the areas where liposuction was done.
Most patients may be able to go back to work within two weeks, but patients should make sure to get plenty of rest so their bodies can heal.
What Can I Expect From Fat Transfer?
Some of the fat cells transferred will be lost during the initial procedure—this is a normal process as the body re-absorbs some of the grafted fat.
But the fat cells that survive the transfer are permanently grafted. There's usually a subtle, yet noticeable increase in volume and size.
And since it doesn't use implants, enhanced areas, especially the breasts and buttocks, tend to feel more natural than they otherwise would.
Fat transfer can:
Get rid of fatty deposits, "love handles," a "paunch" on the lower belly, and other unwanted fat
Achieve results that look and feel natural for the breasts, buttocks, or face
Create subtle, yet unmistakable enhancement
Interested In Learning More?
Visit our New York offices and schedule a consultation with Dr. Pincus by calling us at 631-352-3556 or using our contact form online.