Are Sientra® Breast Implants the Right Type for You?
3 Minute Read: 
If you're considering breast implants, there are plenty of options to achieve the size, shape, and profile you desire.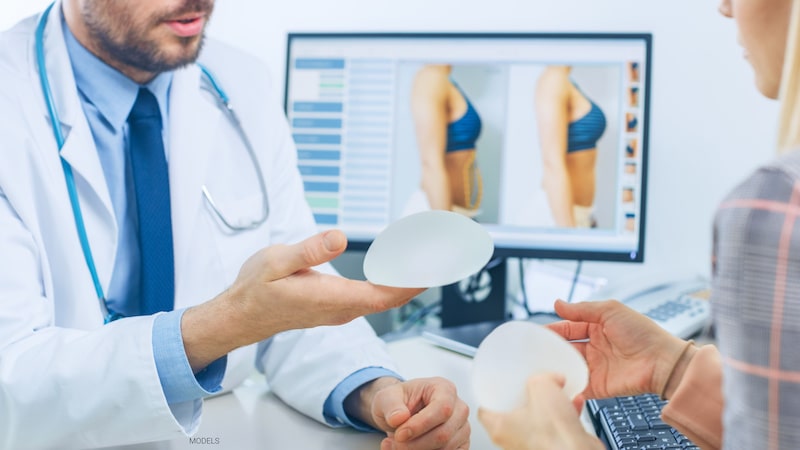 Material, shape, incision location, and placement all contribute to your final outcome, with the specific type of implants being determined by your expectations. 
Breast Implant Types
Once upon a time, there were two breast implant types: round saline and round silicone. Today's implants still come in silicone or saline, but now, silicone also offers tear-dropped or anatomically shaped options. 
These breast implants are designed to look even more natural than round silicone and are textured to help prevent them from rotating in the breast pocket.
But wait, there's more!
The advanced science behind Sientra® silicone breast implants offers sought-after but never-before-achieved benefits for breast augmentation patients.
Top 3 Advantages of Sientra® Breast Implants
Sientra® breast implants provide the features that women want most:
1. Rest Easy With a
20-Year or Lifetime Breast Implant Warranty
Sientra® implants are designed to last longer than other breast implants and come with a 20-year warranty that covers you in the case of capsular contracture, as well as a lifetime implant rupture warranty.
2. Have a Sense of Security With a
Higher Safety Rating
Sientra® gel implants are proven to be significantly safer than conventional silicone breast implants:
Fewer reports of implant rupture

Less chance of capsular contracture

Lower risk of BIA-ALCL associated with textured implants
While breast augmentation procedures rank high in patient satisfaction, many women who have considered increasing their breast size ultimately chose not to proceed due to certain rare but potential side effects.
After a 10-year study, Sientra® silicone gel implants are considered safe by the scientific and medical establishment, with lower risks of complications when compared to other silicone breast implants, including capsular contracture and BIA-ALCL.
Furthermore, Sientra® gel implants can only be placed by a board-certified plastic surgeon.
3. Choose From Various Natural and Dramatic Options
Just because you want quality and safety doesn't mean you should be limited to one choice of shape. Sientra® breast implants are available in a wide variety of shapes and sizes and can be placed over or under the muscle.
Sientra® implants can provide you with the new body profile you desire, may it entail a subtle change, a bigger but natural look, or a dramatic, high-profile appearance. 
During your consultation with a board-certified plastic surgeon, all the potential risks of silicone gel breast implants will be discussed along with your breast augmentation goals. 
After a thorough health evaluation and brief examination, the surgeon will make the recommendations they feel will best suit your body type to achieve your best results.
Smithtown, NY,
Breast Augmentation With Sientra® Silicone Gel Implants
At Pincus Plastic Surgery in Smithtown, New York, our well-respected and board-certified plastic surgeon offers Sientra® breast implants for their safety, versatility, and satisfaction rates.
Pincus Plastic Surgery is also equipped with The Crisalix 4D Augmented Visualizer to help you see a realistic reflection of your final results as though you've already undergone surgery. The "reality" feature lets you see your potential outcome on a large screen, just like you were looking in a mirror.
Learn more about Sientra® silicone gel implants by calling our Smithtown office today at (631) 352-3556.