How Breast Reduction Can Change Your Life
It is often said that bigger is better, but for many women, large and heavy breasts can interfere with their overall quality of life. Heavy breasts can cause physical discomfort, such as pain in the back and neck or skin irritation. Women with large breasts may also struggle with being able to find clothing that fits well without drawing even more attention to their breasts, which can take a toll on self-esteem.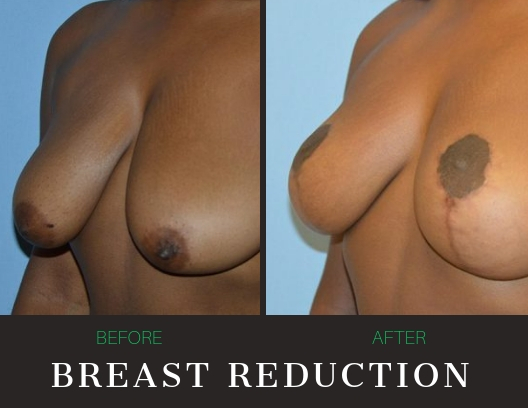 For these women, breast reduction surgery can be a gamechanger. Breast reduction surgery is designed to remove excess breast tissue and reshape the breasts, creating an attractive-looking shape and size. Breast reduction surgery can be combined with other procedures, like a breast lift, to further improve appearance. Most importantly, a breast reduction can help alleviate discomfort or other issues associated with heavy breasts.
Can I Benefit from Breast Reduction Surgery?
Breast reduction surgery can help women who feel their breasts are too large and heavy for their frames. Overly large breasts can also make some physical activities very challenging or even painful. You might be a good candidate for breast reduction surgery if you:
Have concerns about the size and weight of your breasts
Feel your breasts are too large and heavy for your frame
Suffer back, neck, or shoulder pain because of your breasts
Struggle to find clothes that flatter your shape
Have shoulder indentations from bra straps
Feel your breasts limit your physical abilities
Breast reduction surgery can help alleviate all of these concerns, along with any associated self-confidence issues. Dr. Pincus will carefully examine your body and work with you to develop a surgical plan that will ensure you get relief from discomfort and the results you want.
How Breast Reduction Works
Breast reduction surgery is typically done with the use of incisions around the breast to remove excess fat and tissue. Sometimes, liposuction will be utilized to remove excess fat from the area. This can be very effective and has the added benefit of less visible scarring, but liposuction alone may not be enough to remove all of the excess weight.
Dr. Pincus uses two incision techniques, the "lollipop" and the "anchor", to perform breast reduction surgeries:
Lollipop: This incision is also known as the "vertical" incision. With the lollipop technique, Dr. Pincus first makes a circular incision around the edge of the areola, with a second incision running from the bottom of the areola to the crease beneath the breast, creating a lollipop shape. Dr. Pincus will then remove excess tissue and fat before the breast is reshaped and lifted. This incision is best suited for patients who need a moderate reduction in breast size and have noticeable breast sagging. Incision lines will be visible after recovery but should be easily hidden with any bra or swimsuit top.
Anchor: Also referred to as the "inverted-T" incision, this technique is best used for patients who need a more significant reduction in size or to correct more extensive sagging. With the anchor technique, Dr. Pincus again makes an incision around the edge of the areola and an incision from the areola to the breast crease, like with the lollipop technique. A third incision is made along the crease itself, forming an upside-down "T" shape, before the breasts are reshaped and lifted. This allows for the maximum degree of tissue removal and reshaping.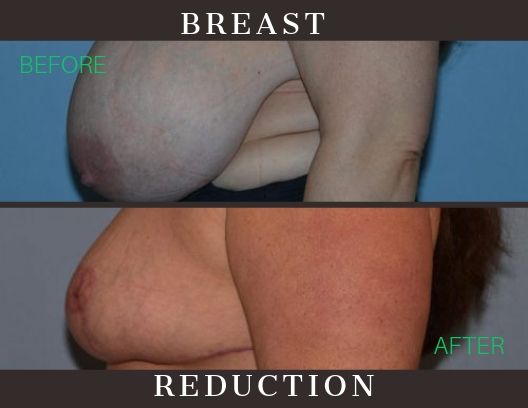 Breast Reduction Recovery & Results
Breast reduction surgery is typically performed as an outpatient procedure, with patients going home that same day. Patients will need to follow instructions on incision care and movement restrictions. A compression bra may be needed and will help relieve swelling while supporting the breasts as they heal. There will be some pain, swelling, and discomfort right after the procedure. The worst of the discomfort should start dissipating within the first two weeks. Dr. Pincus may need to prescribe pain medication for the first few weeks to help. Physical activity should be limited for at least six weeks.
Results should be immediate and will refine as recovery continues. Many patients have reported feeling immediate relief from back and shoulder pain after breast reduction, but it may take a few months until your final results are evident. There will be some visible scarring from incisions, some of which will fade with time. Most patients, however, are left incredibly happy with the look and feel of their new breasts.
Can breast reduction surgery help you? Schedule a consultation with Dr. Pincus by calling our office at 631-352-3556 to find out more.