What You Should Know About Traveling for Plastic Surgery
3 Minute Read: 
Individuals interested in undergoing one or more cosmetic procedures are wise to do research when choosing a plastic surgeon.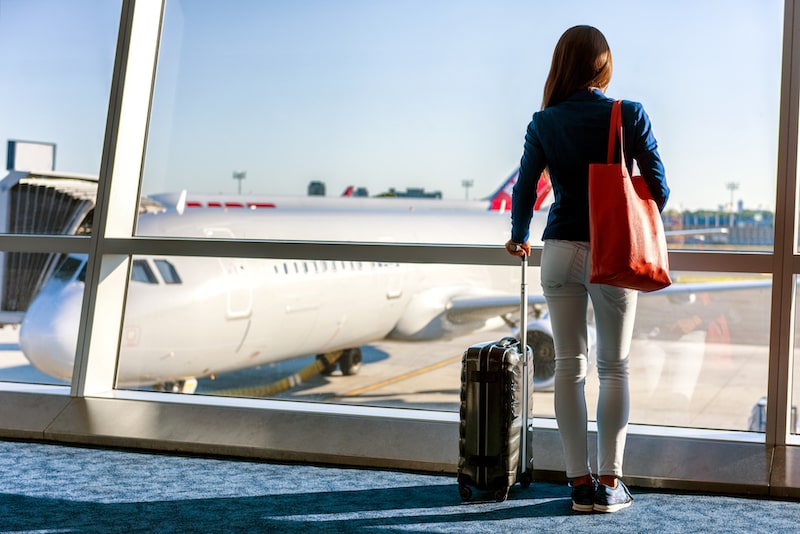 If you want the best chance of achieving your desired cosmetic goals, look for board-certified plastic surgeons who are reputable and have plenty of experience performing the procedure(s) you seek.
Is Your Area Lacking in Qualified Plastic Surgeons?
Many individuals (especially in rural areas) don't have easy access to qualified, experienced plastic surgeons and must consider traveling for their procedures. While you may incur additional costs, ensuring you have confidence in your doctor is well worth it.
If you can't find a board-certified plastic surgeon with the necessary skills and experience you need nearby, traveling out of town or even out of state can be a stress-free and even enjoyable experience.
How to Choose an Out-of-Town Plastic Surgeon
You should use the same or more stringent criteria as you did for your initial search when choosing an out-of-town plastic surgeon because now, the world (or at least the country) is your cosmetic surgery oyster. 
How to Plan Your Travel and Accommodations for Plastic Surgery
You should not have to travel for your consultation or pre-operative testing. Plastic surgeons who cater to traveling patients typically offer virtual consultation options, and their staff can instruct you on submitting clear, detailed photographs of the areas you wish to address.
Your Virtual Consultation
You can expect to discuss the same issues as you would during an in-person consultation, including your concerns, cosmetic goals, and expectations. 

You can arrange to see

before and after photos

of the surgeon's other patients who had the same surgery.

You will receive recommendations for the best approach to help ensure an ideal outcome, including combination procedures. 

A customized surgical plan will be developed that is designed to meet your needs.
This is also when the surgeon's patient coordinator can recommend appropriate accommodations for your initial recovery period and nearby attractions if you decide to arrive ahead of your surgery and make this travel part of a "plastic surgery vacation."
Preoperative Testing
Orders for preoperative testing may be sent digitally or by mail to be completed locally, with your results sent directly to the doctor. 
This testing must be completed within a specific time frame according to when your procedure(s) are scheduled.
Choosing Your Pre-Surgery and Recovery Accommodations
The right accommodations can help your out-of-town plastic surgery experience be less stressful and even part of a relaxing and exciting getaway. 
Plastic surgeons who regularly treat traveling patients have access to hotels or resorts that will welcome you and help make your recovery pleasant. These surgeons may also be able to secure special rates for your stay.
If they have an onsite recovery suite, your surgeon may offer an overnight stay to start your recovery without having to be driven to your accommodations right after your procedure.
Traveling to New York for Your Plastic Surgery
Dr. David Pincus is a well-respected, board-certified plastic surgeon in Long Island, New York. 
Besides providing meticulous surgical care, he is committed to making sure his out-of-town, Long Island, and New York City cosmetic surgery patients have everything they need for a comfortable in-town recovery. 
Dr. Pincus offers virtual consultations, guidance, and follow-up appointments (both in-person and virtually) needed for you to achieve excellent results. His team has the experience you want when recommending luxury hotels or resorts to make your plastic surgery vacation and recovery as comfortable as possible. 
If your area lacks plastic surgeons qualified and experienced in your chosen procedure, call Dr. Pincus at (631) 352-3556 and consider traveling to Long Island, New York, for plastic surgery.