Which Facial Rejuvenation Procedures Are Right for Me?
Do you have unsightly blemishes, discoloration, or lines on your face you do not like? Perhaps you have spotted some wrinkles and laugh lines around your eyes? Well, these are all reasons to consider laser skin resurfacing and rejuvenation procedures.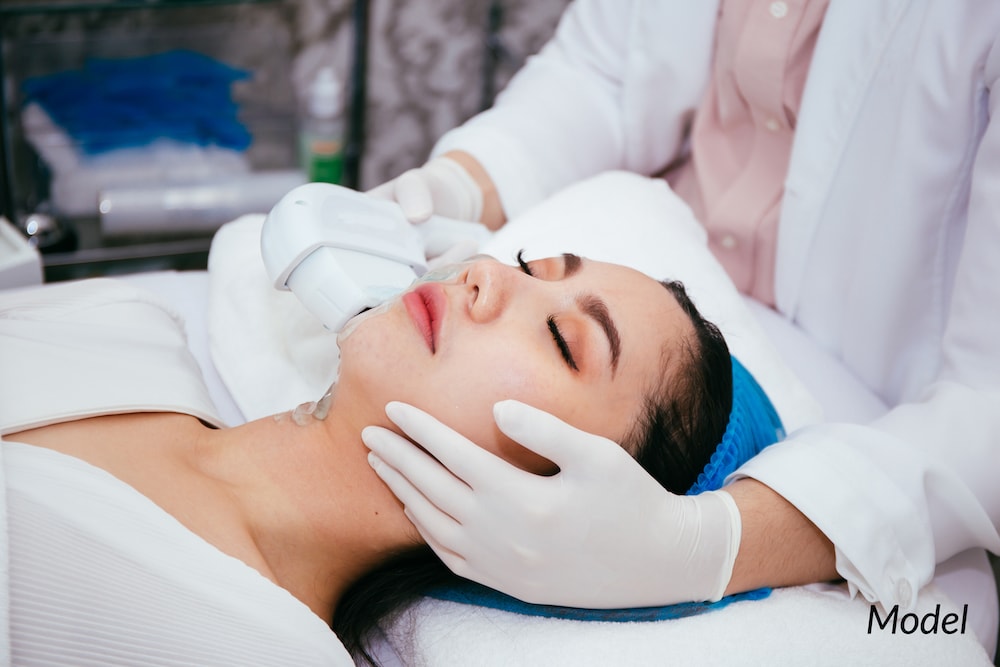 Many rejuvenation treatments are minimally invasive, require little recovery time, and restore smooth, more improved skin tone and texture in just a few sessions.
What Are the Different Types of Laser Resurfacing Procedures?
Most plastic surgeons offer a variety of non-surgical skin rejuvenation/resurfacing techniques designed to renew and revitalize the skin by encouraging new, healthy skin cell growth. The commonly used laser rejuvenation systems include:
Intense Pulse Light (IPL)
IPL uses intense pulsed light to remove fine lines, wrinkles, age spots, and uneven skin tone. Lumecca™ has proven to be the most effective IPL therapy for treating common skin blemishes and irregularities for flawless skin restoration.
Radiofrequency & Microneedling
Radiofrequency procedures, such as Morpheus8, use radiofrequency (i.e., heat) and microneedling to penetrate the deep layers of your skin, which helps address issues such as deep lines, wrinkles, enlarged pores, and mild sagging through with increased collagen production and skin tightening.
Any laser or pulsed light treatment should be performed by a well-trained physician who understands the science of facial care and aging. 
How Do I Choose the Best Type of Facial Rejuvenation Treatment?
This will primarily depend on your specific needs. During your consultation with Dr. Pincus, be sure you have a clear idea about the results you want from the laser skin resurfacing procedure. You will receive an individualized recommendation that best suits your anatomy, skin needs, and lifestyle based on a physical exam and review of your medical history.
What Should I Expect for My Facial Rejuvenation Treatment?
Laser treatments require little recovery time, with most patients returning to daily activities immediately after a treatment session.
Laser Treatment Risks
Though major complications are rare, laser skin treatments do carry some possibility of risk. The most potential risks include:
Burns from the laser's heat

Scars

Skin pigmentation changes
Interested in Learning More?
Is facial rejuvenation right for your transformation? Contact us by filling out our online form or calling us at 631-352-3556 to find out more about laser skin resurfacing with Dr. Pincus.