What Can an Arm Lift Do for You?
The arms play a much more significant role in your overall appearance and self-esteem than you may think. Sagging skin and fat deposits on the upper arm can considerably detract from your fit, toned body shape and keep you from wearing the clothes (dresses, tops, and bathing suits) you want.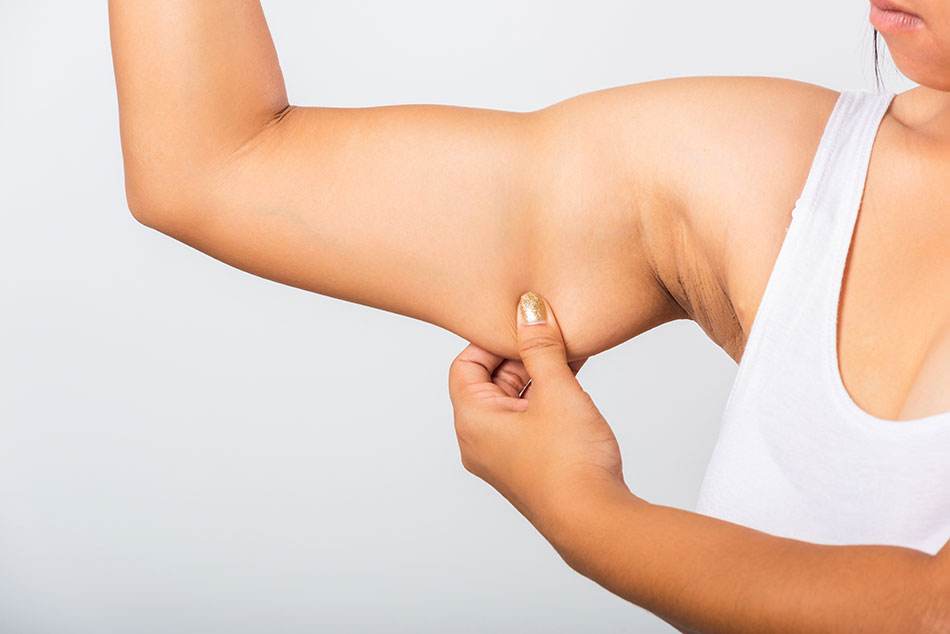 The good news is that there are cosmetic procedures that can help you achieve thinner, more defined arms that you can feel proud to show off.
Below, we'll explore arm lift surgery and alternative procedures to help you look and feel your best!
What Are the Benefits of Arm Lift Surgery?
Arm lift surgery (brachioplasty) can help adult women and men achieve contoured arms that improve their physical appearance. Since subcutaneous fat is often resistant to diet and exercise, cosmetic treatments are the only way to address and correct this concern.
With this procedure, fat and loose, sagging skin on the underside of the upper arms (often called "bat wings") are surgically excised to help you achieve natural-looking results.
After your procedure, you can look forward to feeling more comfortable with your appearance, whether in a sleeveless or short-sleeved top.
Should You Combine Other Procedures With Your Arm Lift Surgery?
While many patients choose to have their arm lifts performed alone, they can improve their overall results and transform their body contour by combining arm lift surgery with other surgical procedures.
Two of the most common procedures to combine with an arm lift include liposuction surgery, which removes stubborn fat from various areas of the body, and tummy tuck surgery (abdominoplasty), which removes fat and excess skin from the midsection.
If you are interested in achieving a comprehensive improvement to your body contours, then schedule a consultation with Dr. Pincus today to discuss your options.
Are There Alternatives to Arm Lift Surgery?
While arm lift surgery is often the best choice for women and men looking to sculpt their arms, Dr. Pincus offers non-surgical alternatives.
BodyTite®
BodyTite® is an FDA-approved treatment that removes excess fat from areas of the body while tightening the skin. This treatment uses radiofrequency (RF) energy to essentially melt the fat.
With this procedure, the BodyTite® applicator is placed on the target area, and RF energy is directed at the subcutaneous fat tissue. The destroyed fat is then flushed from the body naturally over the next few weeks. Along with removing unwanted fat, the heat energy of the BodyTite® treatment helps stimulate collagen and elastin production, improving the health, strength, and elasticity of the skin.
BodyTite® is often combined with liposuction to help patients achieve even more complete fat removal from the arms.
truSculpt® iD
While not as powerful as surgical fat reduction procedures, non-surgical treatments like truSculpt® iD can help women and men reduce the circumference and bulkiness of their upper arms by removing unwanted fat deposits.
This technology uses radiofrequency (RF) energy to heat adipose tissue, killing the fat cells before they are processed naturally from the body.
Want to Learn More About Arm Lift Surgery in Smithtown, NY?
If you are frustrated with the appearance of your arms and want to explore your options, contact Dr. David Pincus today to schedule your consultation. Whether it is arm lift surgery or a non-surgical alternative, Dr. Pincus and his trusted and skilled team look forward to helping you look and feel the way you've always wanted.
Give us a call today at 631-352-3556 or use our online contact form to learn more.